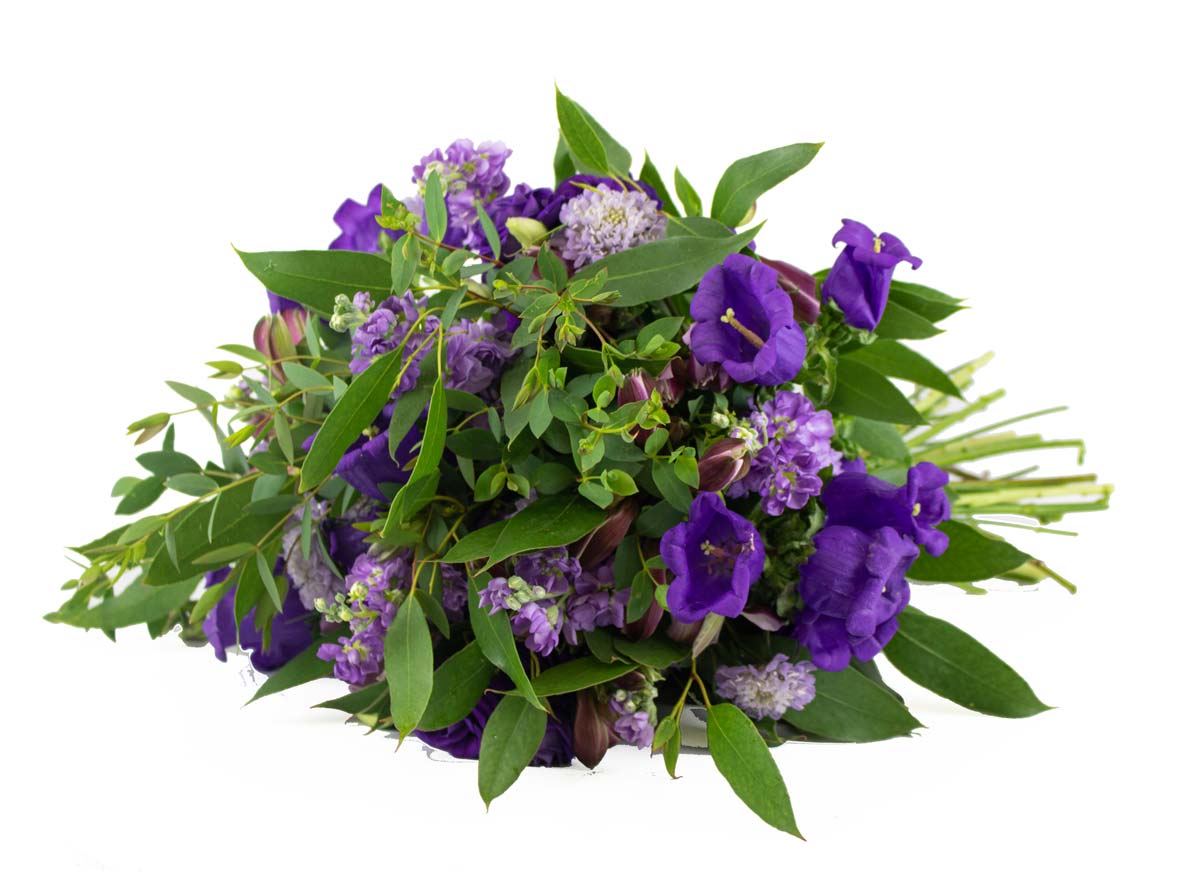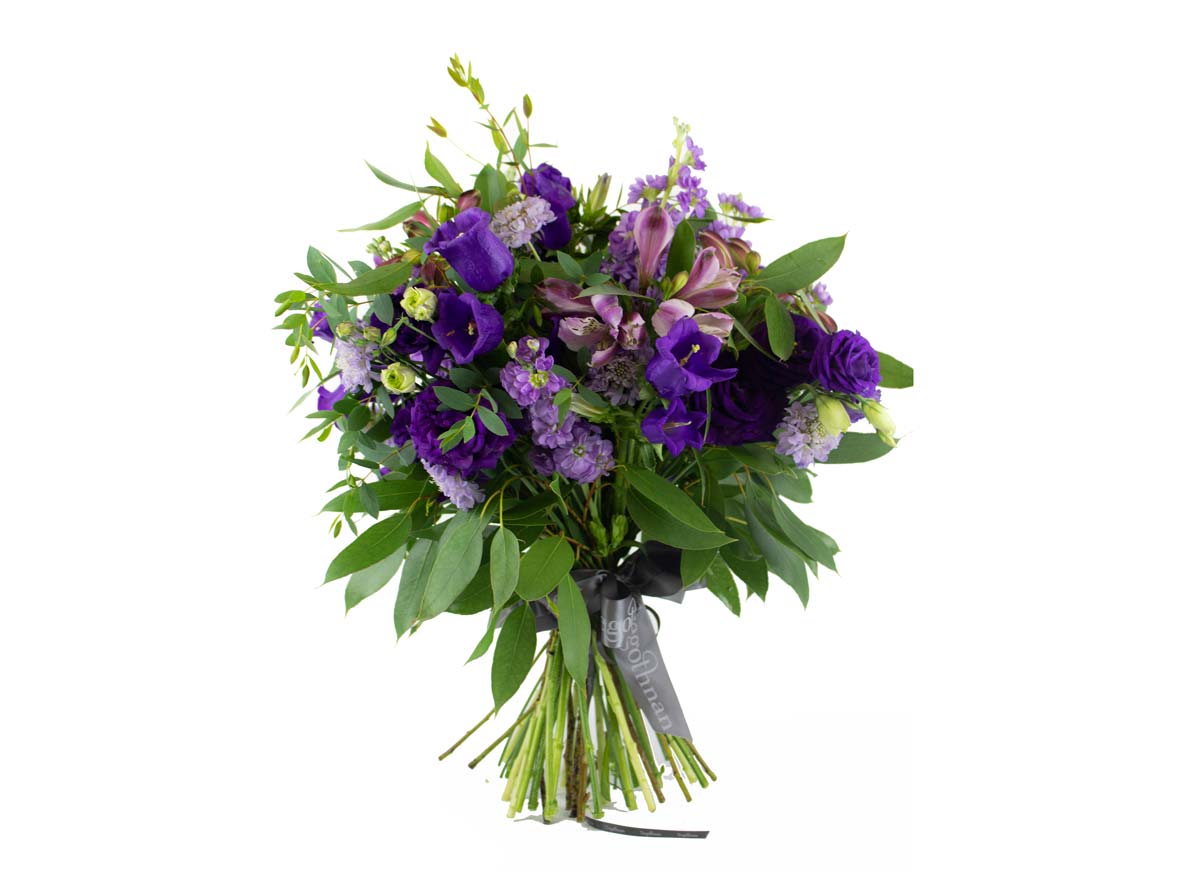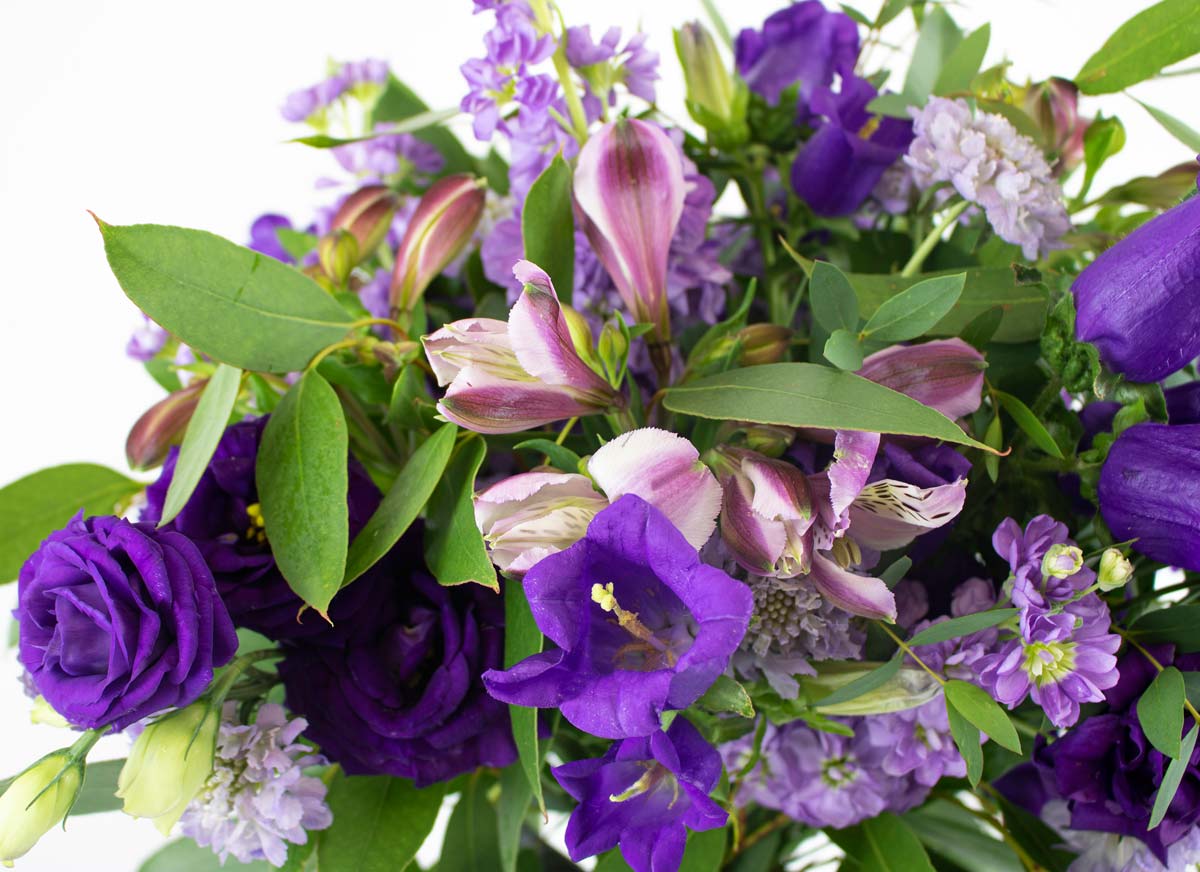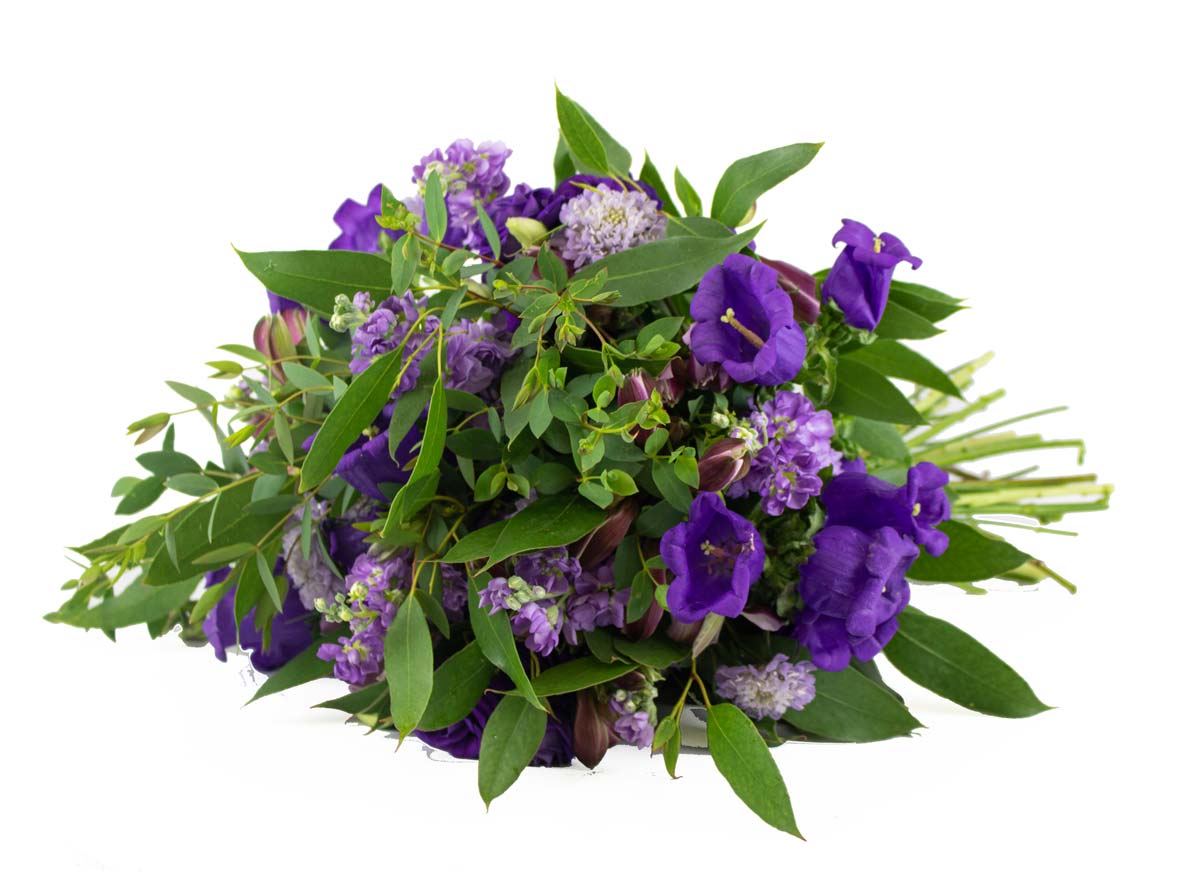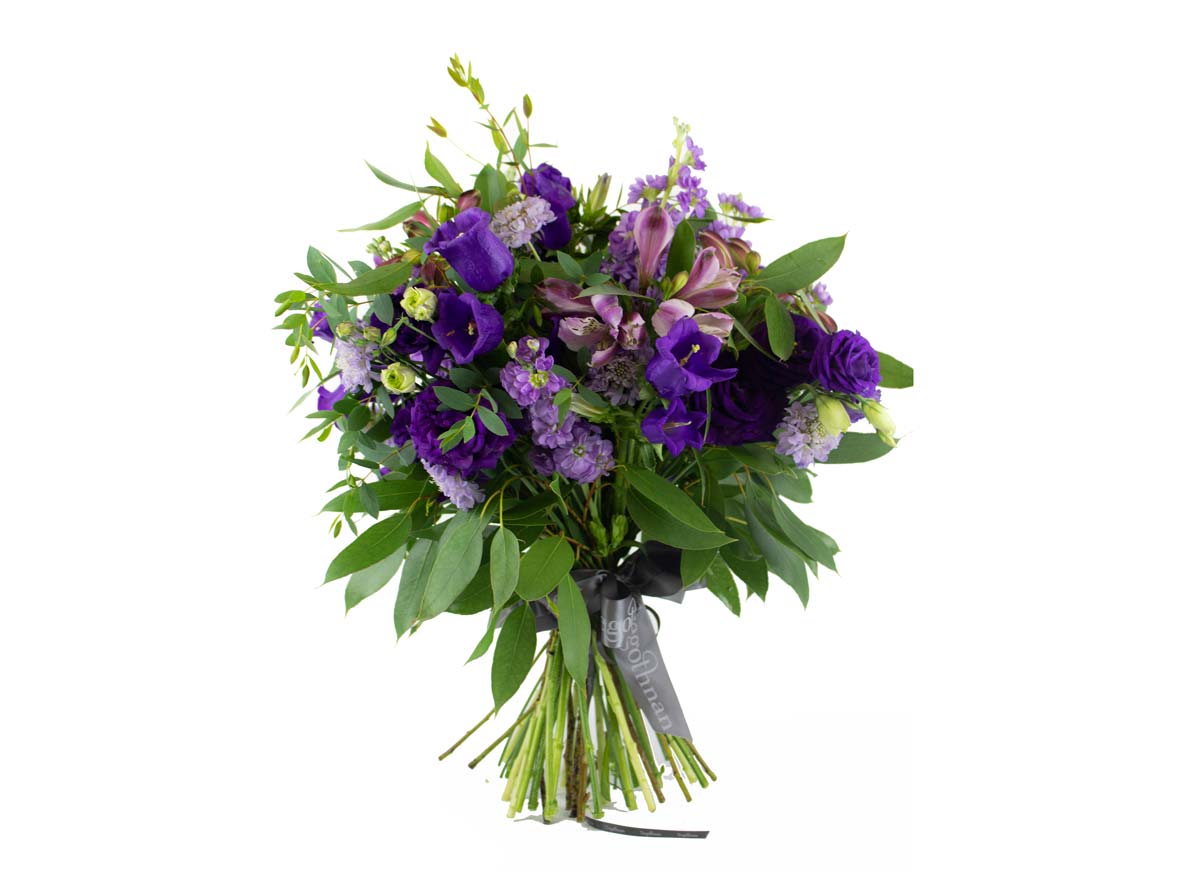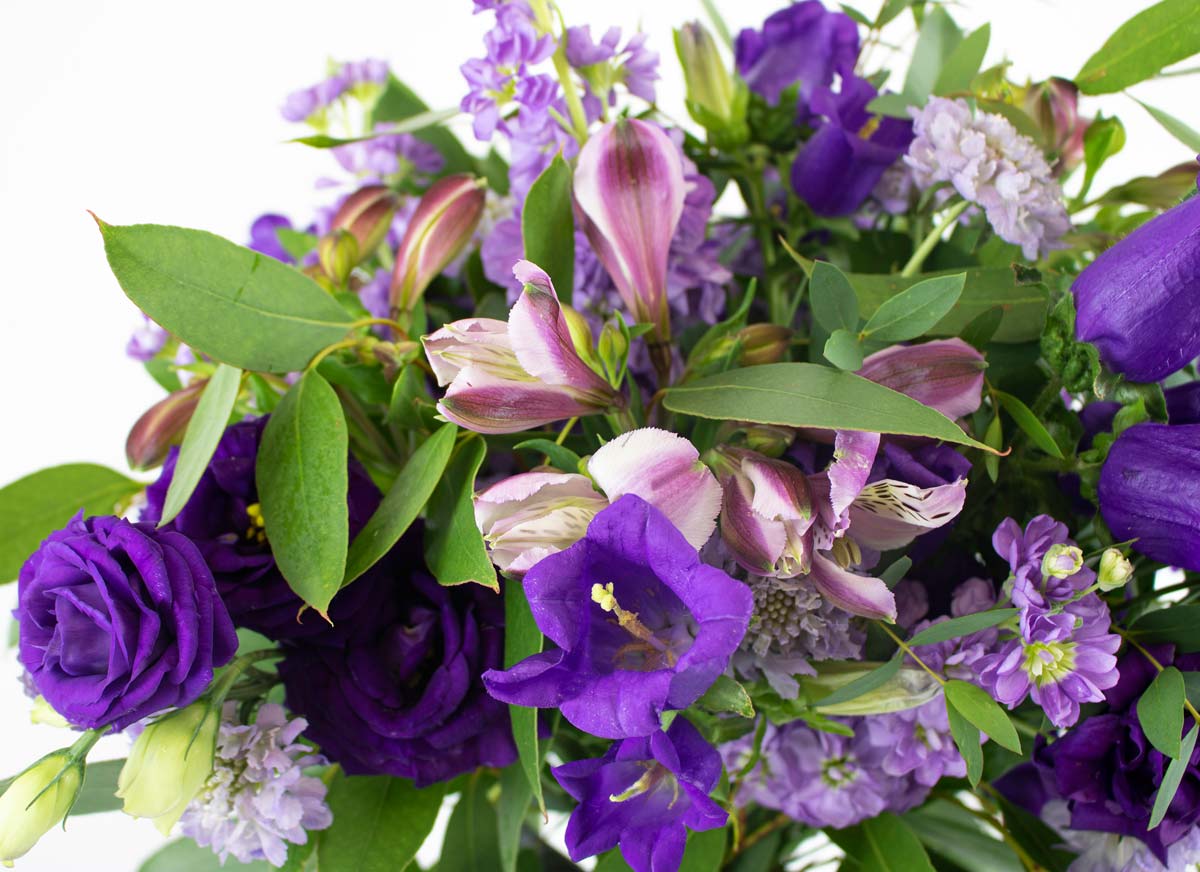 This exquisite bouquet is filled with intense and rich colours working in splendid harmony together; vibrant purples, lively lilacs, vivid blues, deep mauves and glossy greens.
Whether it's a special birthday, anniversary, a thank you gift or simply because some deserves to be treated once in a while, this bouquet makes the perfect floral gift.
Hand-tied by Tregothnan's floral designers, the plum-like purple bouquet uses the pick of the day, so no two are the same. 
All flowers are sourced from the Tregothnan estate and nearby growers with attention to sustainability, seasonality and the fewest "flower miles" possible.
The contents of the bouquet may vary from the image shown, but you will know that everything has been sourced locally to us here at Eden dependent on the season.
Care instructions
Remove all packaging, re-cut stems by half an inch and place in clean water. Change the water if it becomes cloudy, daily if necessary.
The cost of the bouquet includes free delivery.
All our bouquets are delivered by courier across mainland UK between Tuesday and Friday each week. Saturday deliveries are available for a surcharge of £13.50.
Orders placed on a Monday, Tuesday, Wednesday and Thursday will be delivered as soon as the next day if they have been ordered before 11 AM. Orders placed on a Saturday and Sunday will be delivered on the following Tuesday. Bank holidays will delay the fulfilment of orders.
You can place your order as far in advance as you like, just select a date from the calendar at the checkout.