'The Garden of Eden' silent auction
This limited-edition hand-embellished print, of the very special oil painting entitled 'Garden of Eden' and inspired by Eden's signature wildflower mix, could be yours.
The print, donated by contemporary artist Yvonne Coomber, is being auctioned online, with all proceeds going to the National Wildflower Centre.
More about the print and artist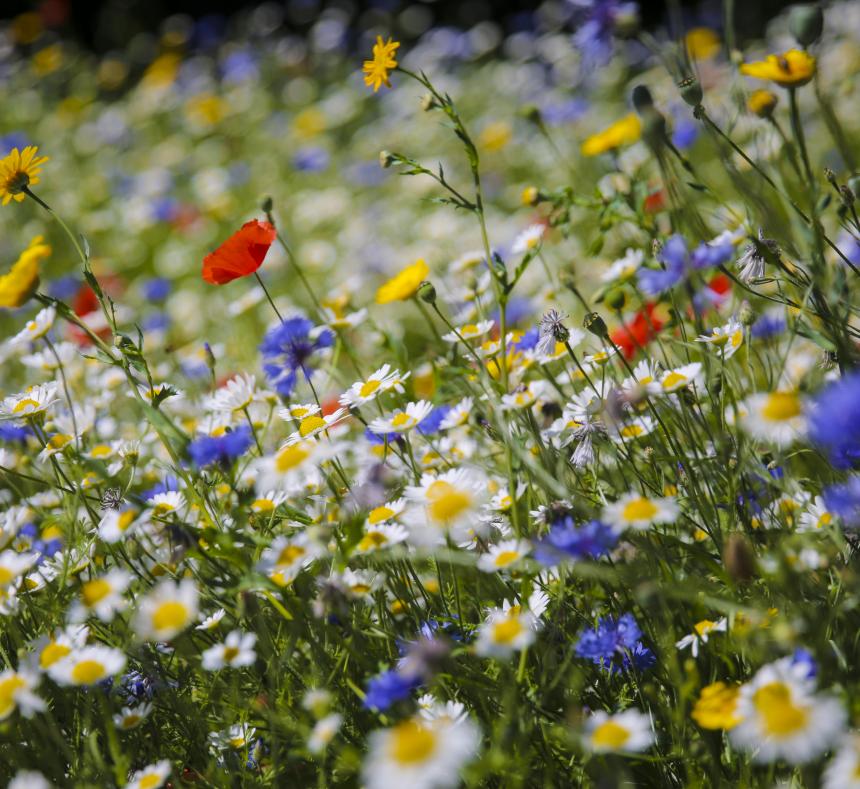 National Wildflower Centre
The National Wildflower Centre's purpose is to bring biodiversity, delight and colour into the lives of communities across the UK. They use creative conservation to develop new wildflower landscapes in partnership with communities, businesses, local and parish councils and other NGOs, and run conservation projects that bring threatened species back from the brink.