Non-executive board director of Eden Project International Ltd
Emma Bridgewater grew up in Oxford, the eldest of a large family. After studying English at London University, she joined a small knitwear firm, but soon realised that what she really wanted to do was start her own company.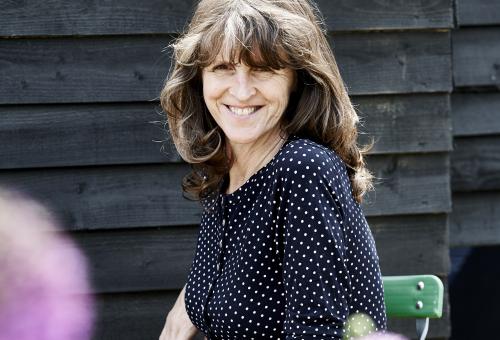 Emma Bridgewater's background
Her 'eureka moment' came in 1985, when she was searching for a pretty cup and saucer for her mother's birthday. Discovering that everything in the shops was either delicate and formal, or heavy and clunky, she realised there was a gap in the market for pottery that was both beautiful and practical, and that reflected the relaxed, colourful, mismatched home she'd grown up in.
Emma sketched out a mug, bowl and jug, and found a pottery in Stoke-on-Trent, the home of British ceramics to make them up. She then set about decorating them using cut-out sponges – a traditional technique that was to become her signature style. The designs were snapped up by Liberty, Harrods, and The General Trading Co, and Emma Bridgewater Ltd was born. The company now has a turnover of over £20m a year, and Emma Bridgewater products are sold worldwide.