Interim Chief Operating Officer, Eden Project Ltd and Head of Eden Project International 
Si joined the Eden Project in 2018 as Head of Eden Project International Ltd, leading the operational delivery of Eden Projects across the world. In January 2020, he became Interim Managing Director of Eden Project Ltd, taking on the additional responsibility for the Cornwall destination. In June 2020, he then became the interim Chief Operating Officer to manage the operational delivery of the Cornwall destination during the Coronavirus pandemic.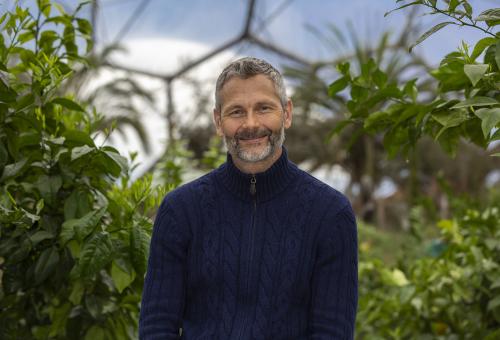 Si Bellamy's background
As Interim Chief Operating Officer, Si is an Executive Director of Eden Project Ltd and leads a newly-formed Senior Executive Team that enables the Eden Project in Cornwall to operate, develop and thrive as the mothership for a group of future global Edens.  
Si has more than 25 years' experience working on international projects and programmes across the world and is an Armed Forces Veteran having served in the Royal Air Force. He has in-depth knowledge of operating within strong regional, national and international organisations and was appointed as an Officer of the Most Excellent Order of the British Empire (OBE) in 2014 for his services to international partnerships.
His project portfolio experience ensures that all of the Eden Project's outputs are structured to deliver, with guest experience and operational considerations at the forefront.  
His skill and experience managing complicated, large-scale projects and programmes around the world are vital at this stage of the Eden Project's growth. Si's team working approach will enable Eden to seize future opportunities at a time of significant national and international change. 
When he's not working, Si loves kite surfing, surfing, swimming, running and yoga…in fact anything outside in nature!