Thank you for joining us for a week-long celebration of bees, nature and communities, and Eden's very own Big Lunch celebrations!
Pre-booking your timed entry ticket remains essential, including those with valid Membership, Locals' Passes or Annual Passes. 
Half-term activities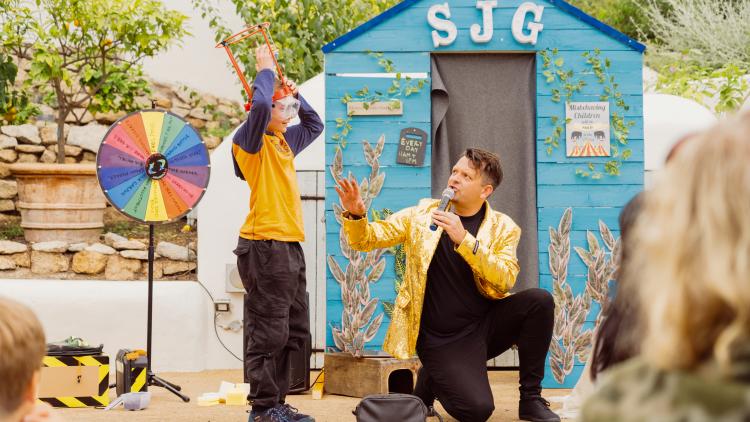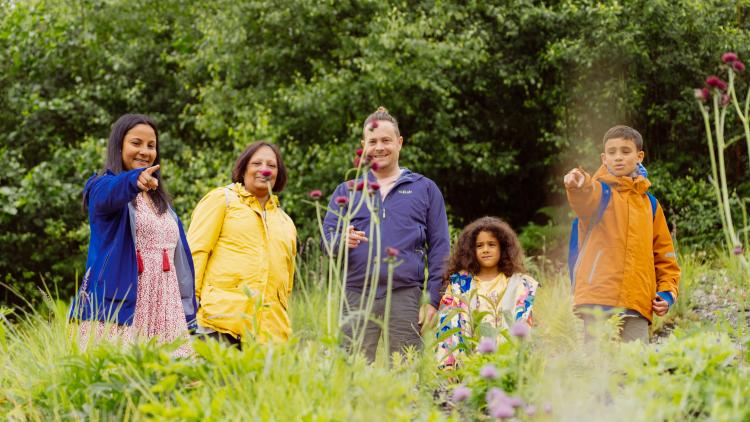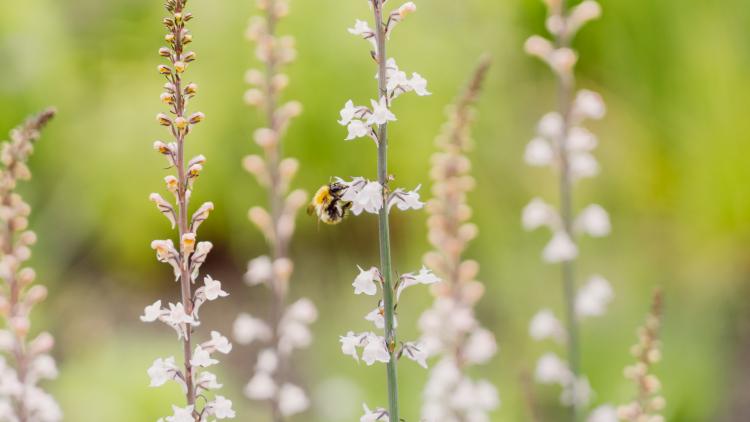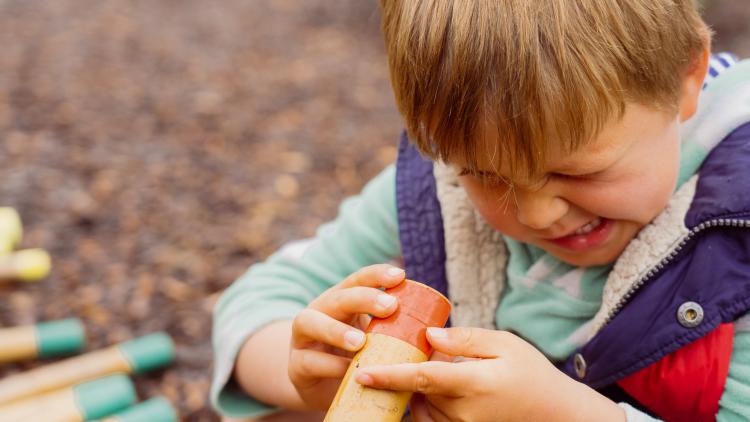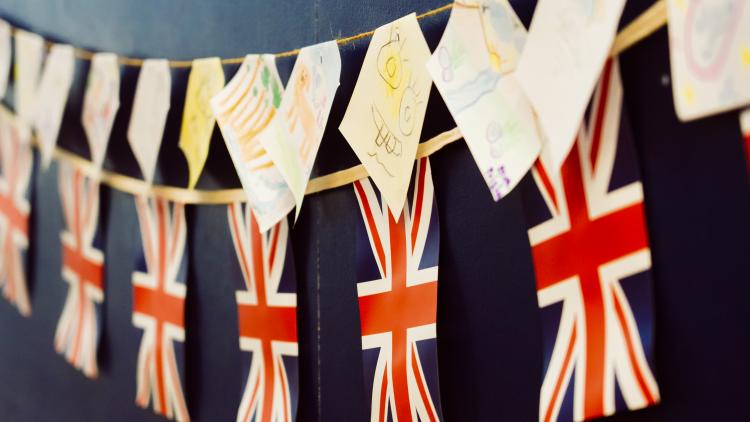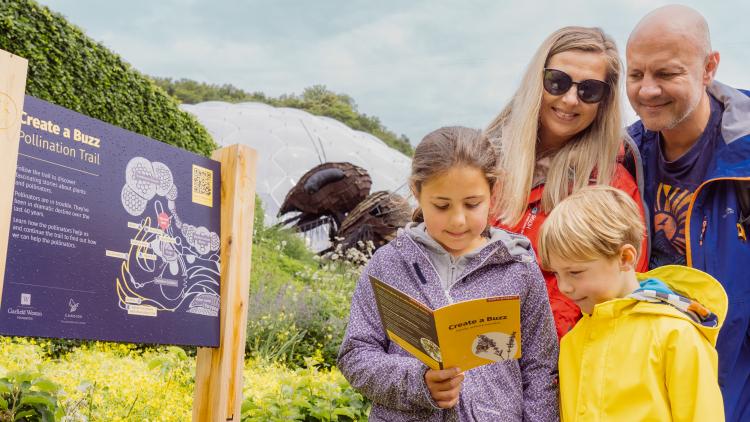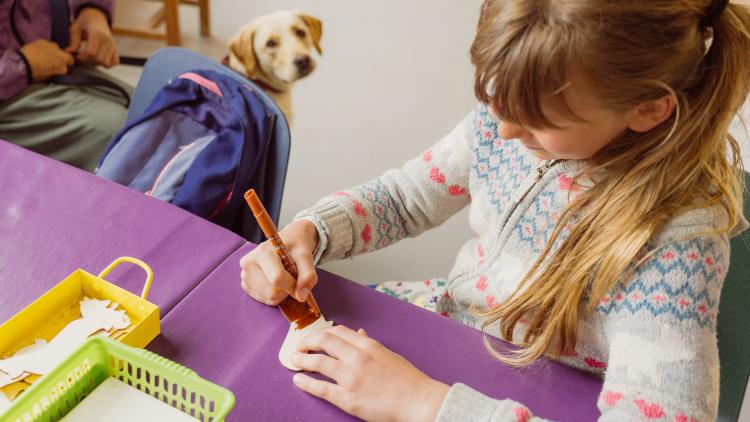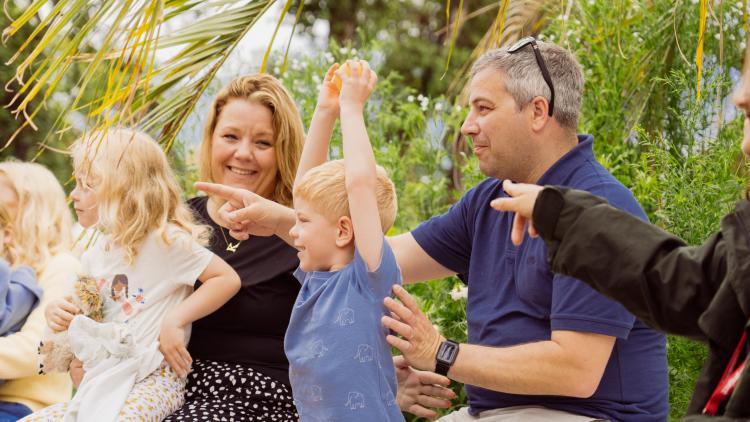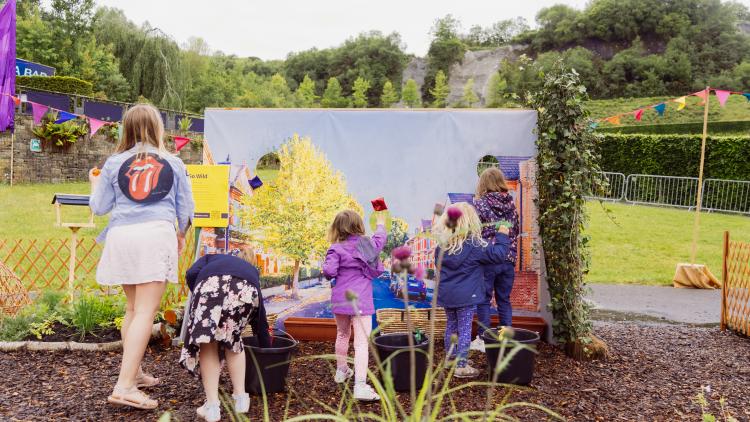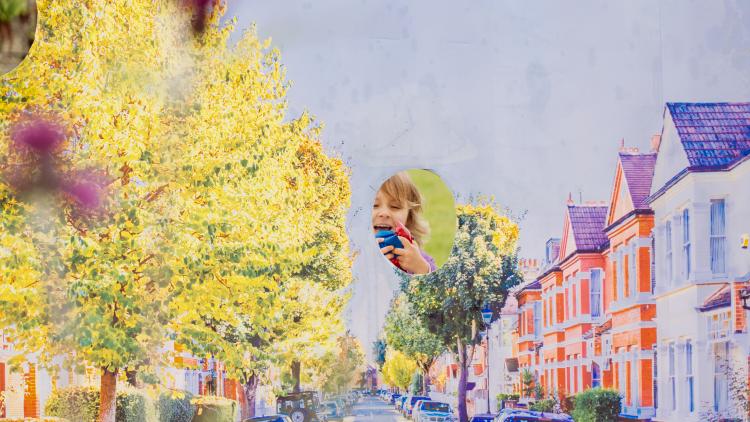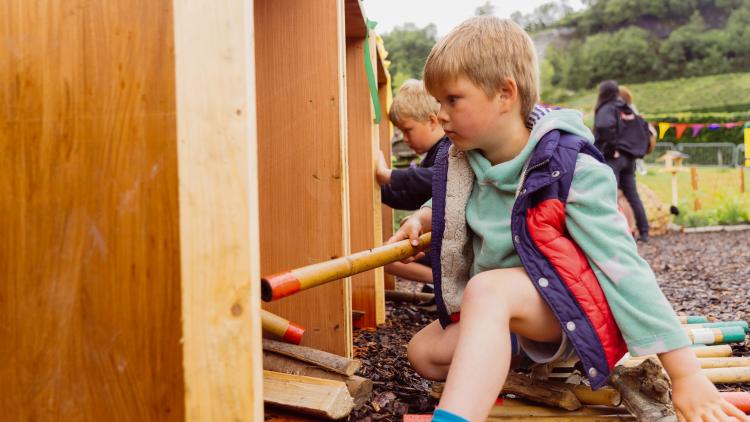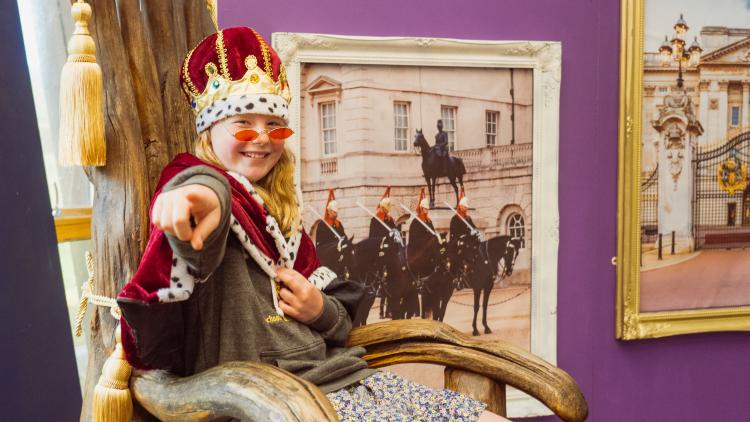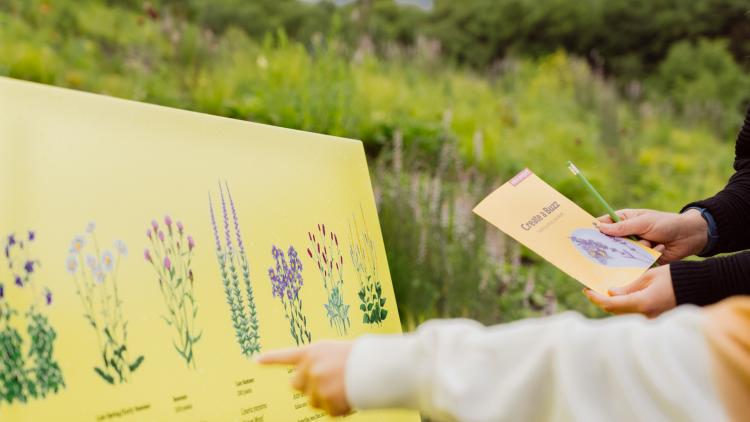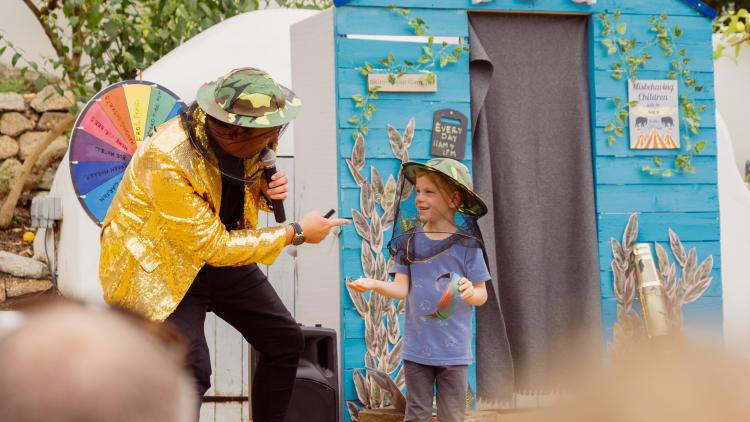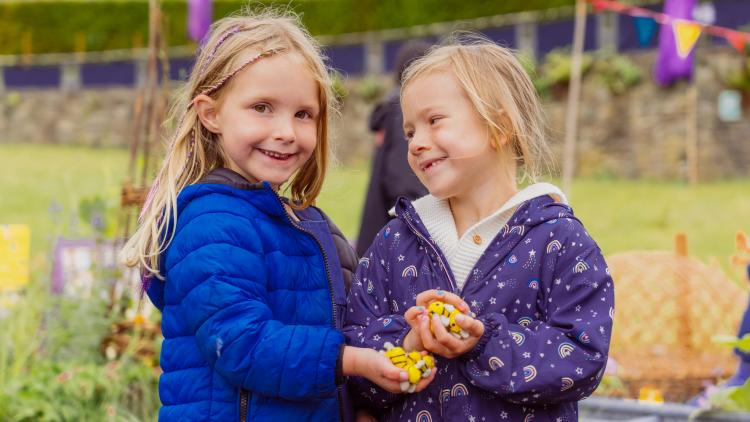 Quote
"Went yesterday and the kids loved it, they can't wait to go back 😁"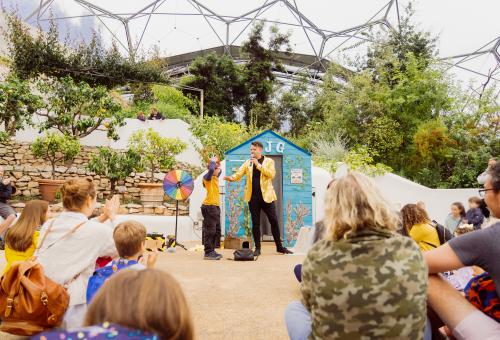 Meet the Skinny Jean Gardener
11am & 1pm, Monday-Friday; Citrus Grove in the Med Biome
CBBC Blue Peter Gardener Lee Connelly, also known as The Skinny Jean Gardener, will be joining us for shows in the Citrus Grove from Monday to Friday across half-term.
The Skinny Jean Gardener - Gardening Entertainment Show with Lee Connelly as seen on CBBC Blue Peter, BBC Teach and Author of How to get Kids Gardening, brings you the biggest Gardening Entertainment Show in the world. Learn how to grow your own, look after wildlife and have fun in the garden, as Lee gives you style makes and ideas while playing family fun games to give you the chance to win prizes! This is like no other gardening show you've seen before – don't miss out!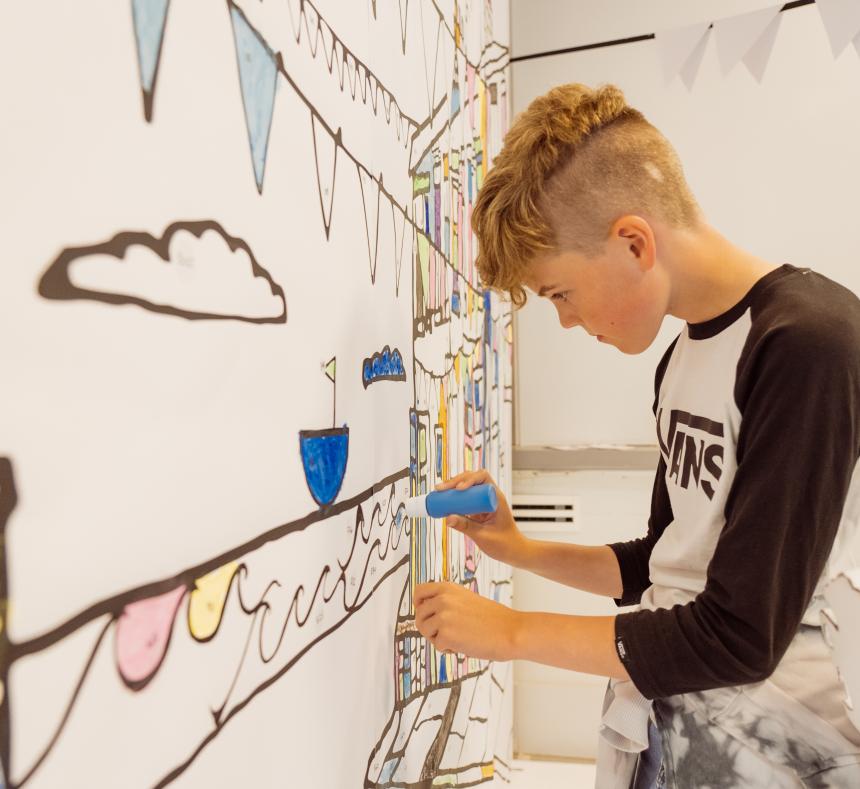 Fun filled games, crafts and activities
Pick up a family activity pack and follow the Create a Buzz Pollination Trail in our Outdoor Gardens to discover fascinating stories about plants and pollinators, then get stuck into the exciting pollination game in the Arena.
Seek out bird loving flowers and complete the crossword in our brilliant booklet game as you explore our Mediterranean Biome, then play our play our Perfectly Matched game in our tropical Rainforest Biome.
Enjoy moving to the beat of the Biome with Music in the Med on weekends from 11.30am.
Head over to the Core building for our Big Lunch celebrations where we will have lots of creative craft sessions including the chance to make your own Jubilee themed magnets shaped like crowns, corgis and flags.
Make stars with seeds which you can then gift to your family, friends or neighbours – seed stars are a fun way to brighten up an area, creating splashes of colour and providing pollinator-friendly habitats.
Take part in our collaborative bunting making station and create a square of paper to attach to a twine string to form a long line of beautiful bunting to wrap around the Core café.
Be a part of something special and have fun with our giant Paint by Numbers. Pick a number to paint a section of the black and white street party scene installed in the Core and by the end of the week, this will have transformed into a bustling Big Lunch artwork bursting with colour!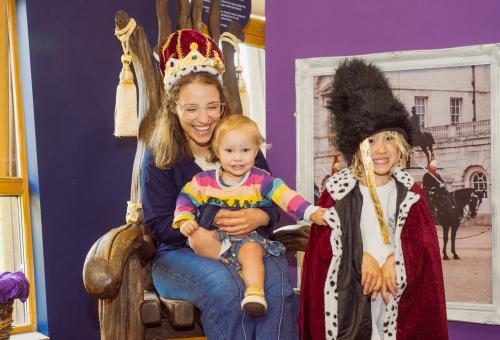 The Big Jubilee Lunch
We're inviting communities across the UK to come together for The Big Jubilee Lunch as part of the official celebrations for HM The Queen's Platinum Jubilee!
Throughout half-term we've got lots of community themed craft activities to enjoy. Plus, on Sunday 5 June, we're offering free entry to Eden — come along and take part in our Big Lunch celebrations and enjoy exciting performances, kids entertainment, music and lots more!
Pre-order one of our special Jubilee Picnic Boxes (limited availability, additional cost applies), bring your own lunch, or buy a tasty treat at one of our catering outlets to celebrate with friends, family and other Eden visitors. Please note that our Jubilee Picnic Boxes have now sold out.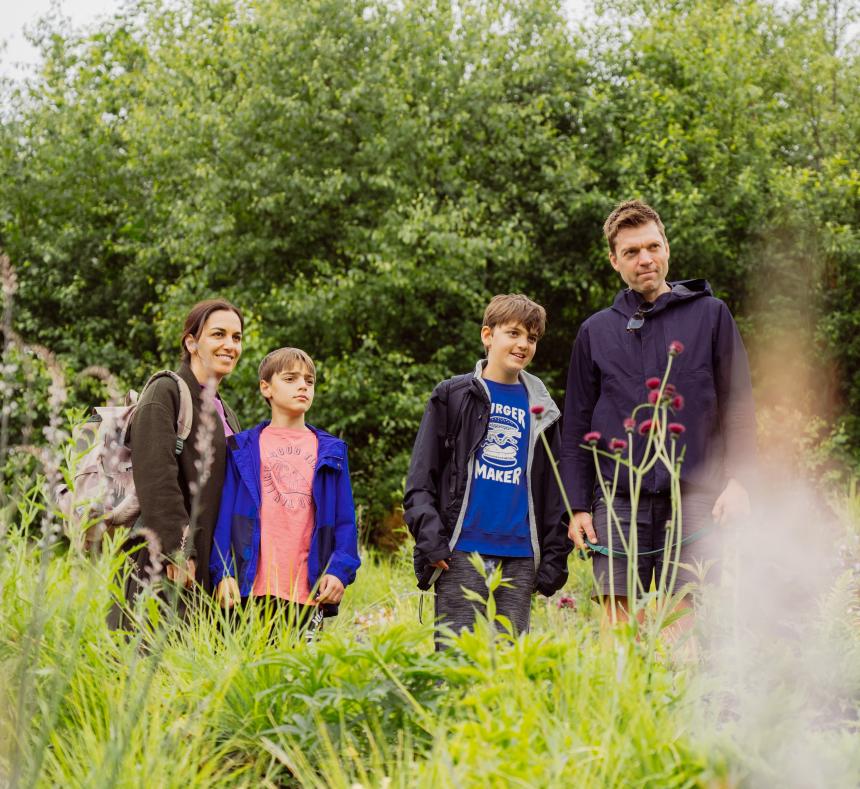 Pollinator Pathmaker
Pollinator Pathmaker, a new permanent 55-metre-long living artwork by Alexandra Daisy Ginsberg that explores the vital role of pollinators, will open at Eden just before half-term. We have lots of pollinator-themed activities across to celebrate!