Seduced by succulents but think they're tricky to grow? Think again.
Eden Project horticulturist Colin Skelly shares his top tips to help you successfully grow and care for these intriguing plants.
Succulents: the wow factor
Top tips for succulent growing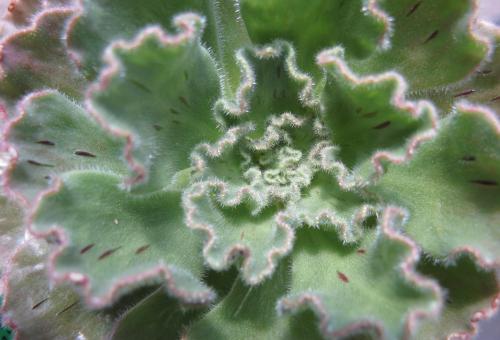 1. Aeonium smithii
With attractive markings and an usual wavy leaf edge, this species is a bit hardier than some succulents, its native habitat being the mountains of Tenerife. Watch out for winter rotting in the UK. Full sun.
2. Aeonium 'Cyclops'
This cultivar gets the 'cyclops' name from its one large rosette with a dark green centre. It can reach 50cm across on a stem up to around 1.5 metres tall. Full sun.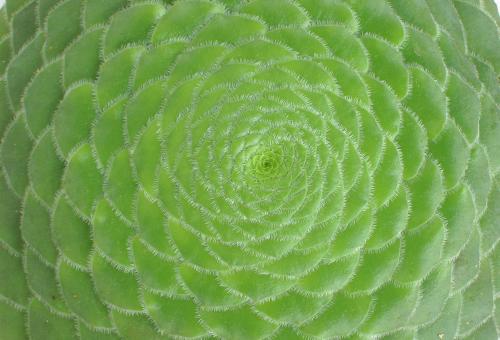 3. Aeonium tabuliforme
Perhaps the best known Aeonium with flat rosettes, those of the tabuliforme can grow up to 50cm in diameter in favourable conditions. Partial shade.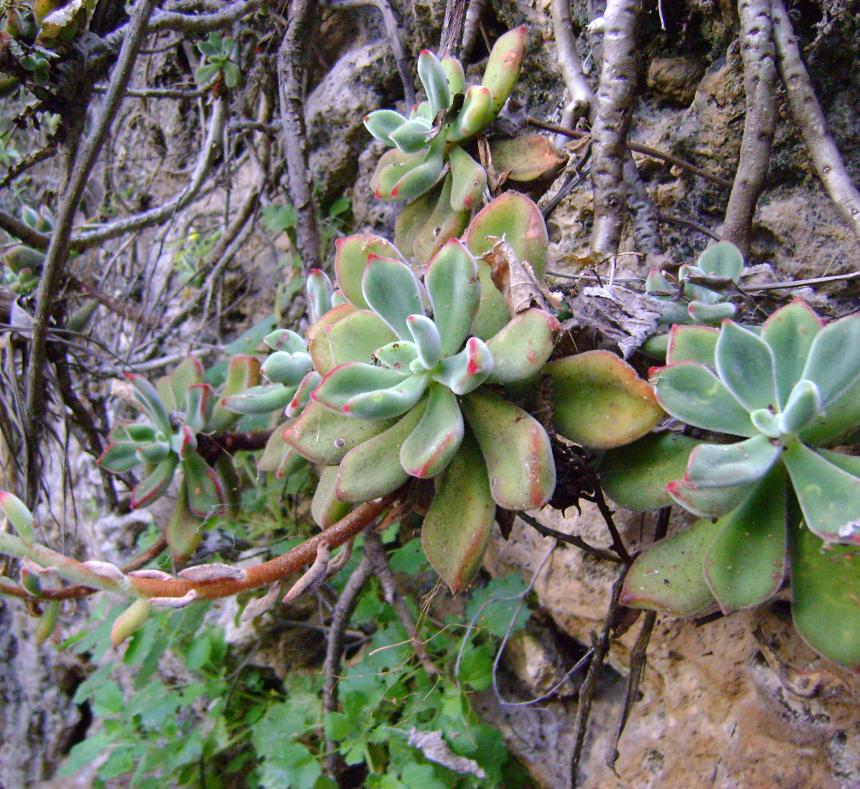 4. Echeveria pulvinata
A hairy-leaved succulent with a silvery, shiny appearance featuring rosettes 20-30cm across, Echeveria pulvinata is available in many different cultivars. An easy succulent to propagate, as it offsets freely. Full sun.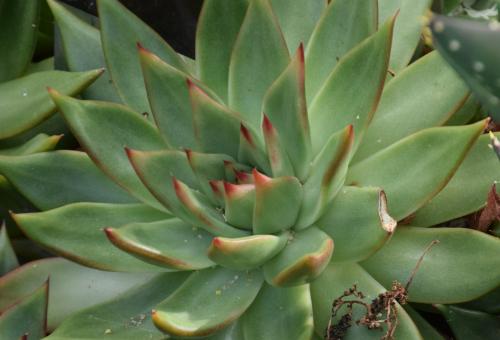 5. Echeveria agavoides
A structural Echeveria that can grow quite large (around 30cm diameter by 20cm height) and in certain cultivars has a beautiful red tone. Full sun/partial shade.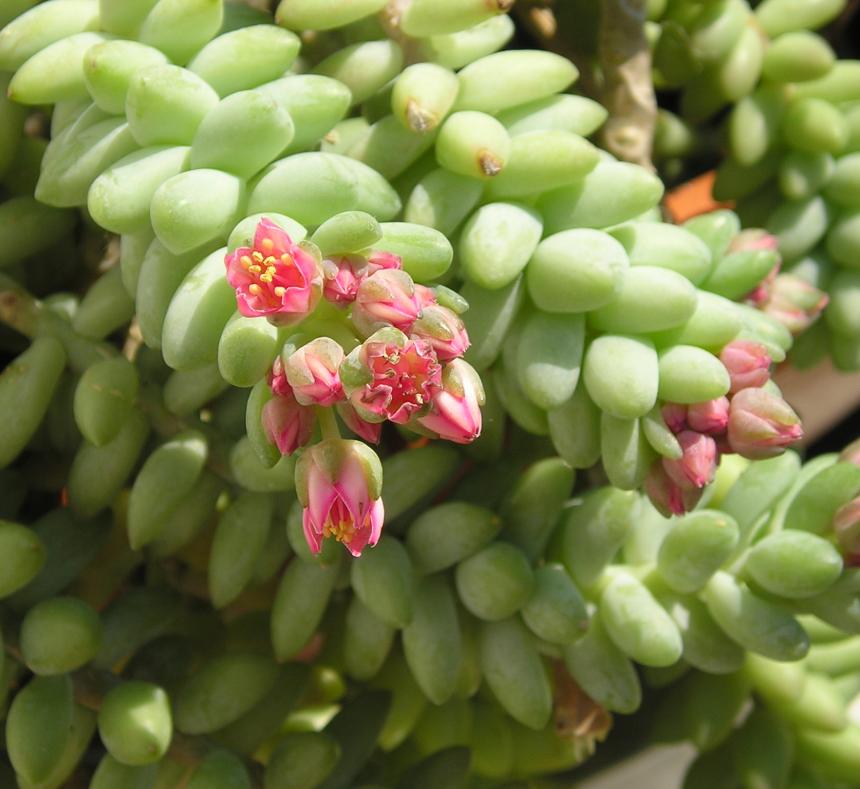 6. Sedum morganianum
This trailing succulent is also known as burro's tails and is really useful for pot displays. It trails indefinitely and offsets, and also grows new plants freely from its leaves. Full sun.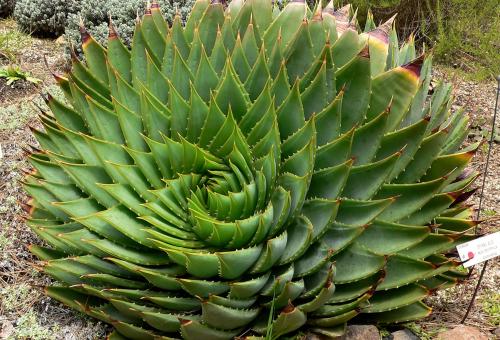 7. Aloe polyphylla
With a stunning spiral leaf structure, this aloe is accustomed to cool, moist conditions from its native mountainous Lesotho, making it a great candidate for UK gardens. An endangered species, it is hard to obtain from seed, but is becoming more freely available through tissue culture carried out in labs. Full sun/partial shade.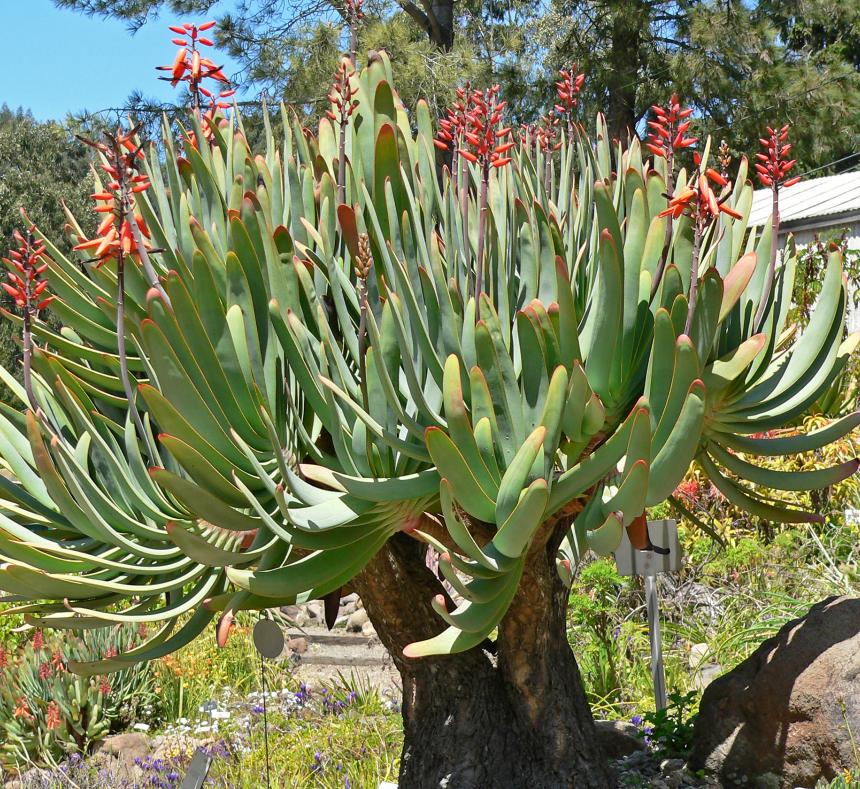 8. Aloe plicatilis
A fantastically structural succulent, the large fan aloe is ideal for potting up inside a conservatory or greenhouse, as it's happy outside during the summer, but needs winter protection. Full sun.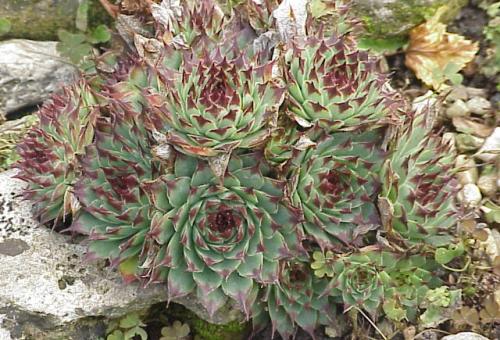 9. Sempervivum calcareum
A native of the southern Alps, this species is the only succulent that is fully hardy in the UK – although it will require good drainage. It also spreads easily, so can cover a lot of ground! Full sun/partial shade.
10. Crassula muscosa
Commonly known as the rat-tail Crassula, this succulent is great fun. With its unusual structure it looks particularly good as a textural contrast when planted in pots with other succulents. Full sun/partial shade.
Succulents at the Eden Project