In the late 1990s a small group gathered to talk about an idea – to create a place like nothing anyone had ever seen before; a place that explored our place in nature, a place that demonstrated what could be done if people who wanted to make a difference got together. 
We bought an exhausted, steep-sided clay pit 60 metres deep, with no soil, 15 metres below the water table, and essentially gave it life. Into it we brought a huge diversity of plants that we use every day but often don't get to see, planted in soil made from 'waste' materials, watered by the rain, in giant conservatories and buildings that drew inspiration from nature. Behind this vision a dedicated team was brought together – made up of people who wanted to change something, who wanted to be able to say, 'I'm glad I did,' rather than, 'I wish I had.'
quote
"It was ridiculous to imagine it was possible and that hundreds of people trained to say no could be persuaded to say yes."
Building Eden ambient video
Explore how it all began...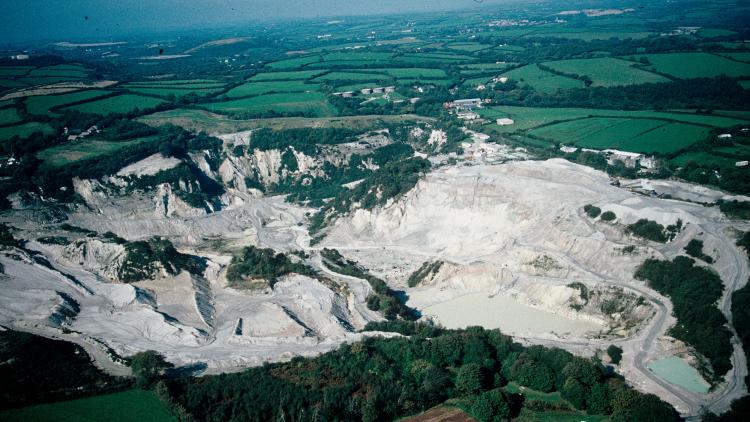 In 1995 this hole in the ground is a working china clay pit that is nearing the end of its economic life. And the Eden Project is just a twinkle in Tim Smit's eye. Having restored the Lost Gardens of Heligan, he's now looking for an epic setting to showcase the world's most important plants and realises he is going to need a very, very large space…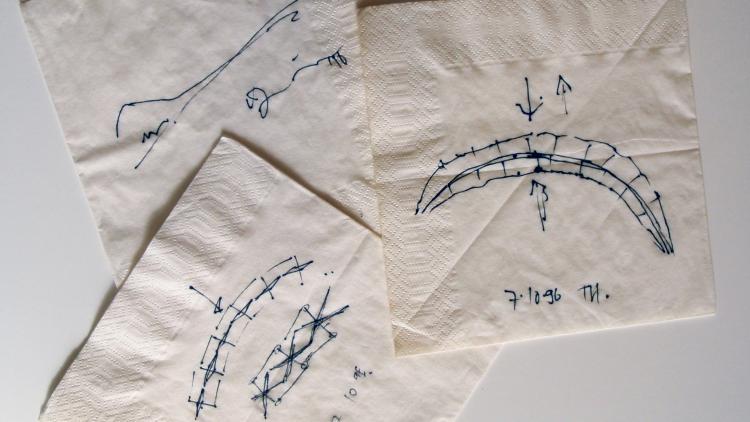 The very first designs of the Eden Project Biomes are drawn on a napkin over a drink in a pub in October 1996. Architect firm Grimshaw gets behind the project and takes its concept of Waterloo International as a starting point. Over time the design evolves into giant bubbles, because bubbles can settle on any shaped surface, even irregular clay pits.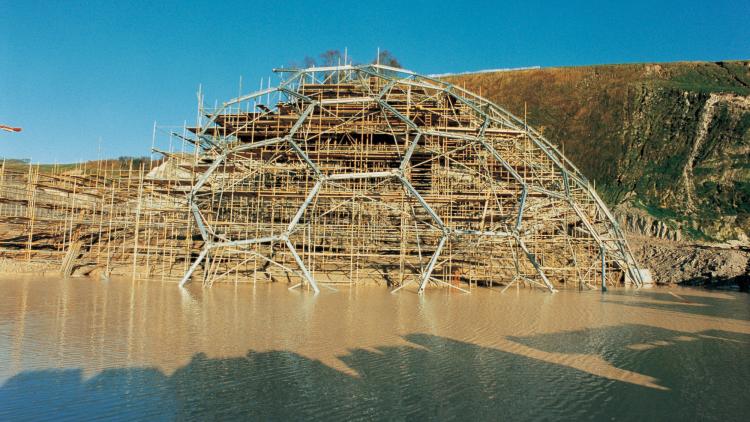 It rains everyday during the first few months of construction in 1998, sending 43 million litres of water into the pit. We devise a special drainage system for the pit, which sits 15 metres below the water table. The 230 miles of scaffolding used to build the Biomes earn Eden an entry into the Guinness Book of Records.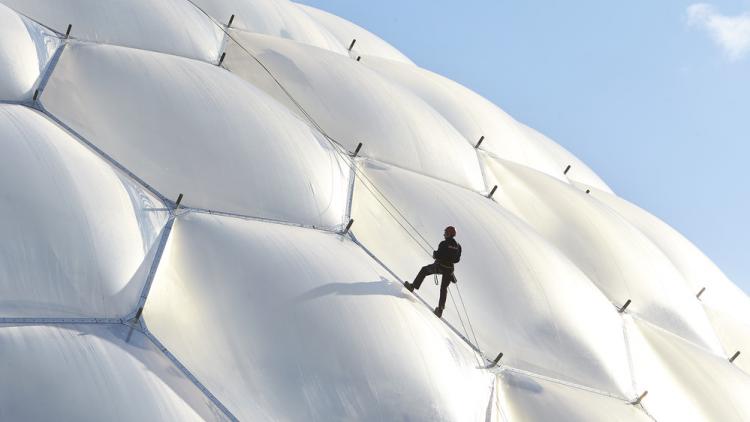 A group of specially trained climbers, dubbed the Sky Monkeys, helped us build our Biomes, made of two-metre-deep 'pillows'.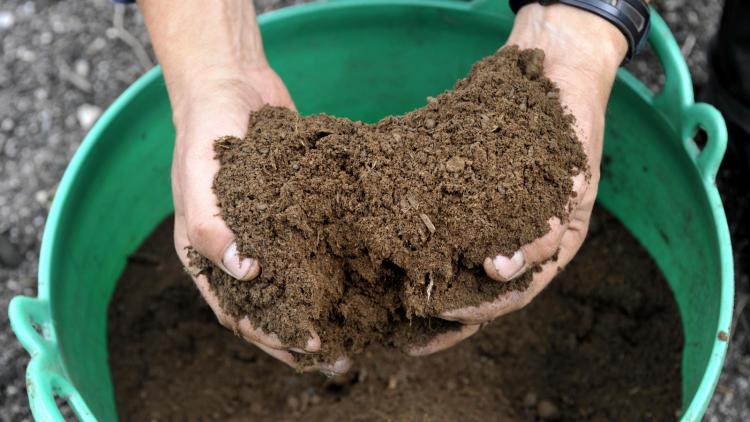 With help from Reading University we made over 83,000 tonnes of soil, helping to show that environmental regeneration is possible. The mineral component came from local mine wastes. In the Biomes, composted bark provided the organic matter component because it needed to be long lived. Outdoors, we went for composted domestic green wastes.
In March 2000 Eden celebrates as years of tireless fundraising by a small team have finally paid off. Vital grants, loans and sponsorship arrangements mean we now have the 50% match funding needed to secure the generous Millennium Commission grant promised back in 1997. Here, Finance Director Gaynor Coley, who went on to become Eden's MD, signs contracts with NatWest's Dennis Spencer.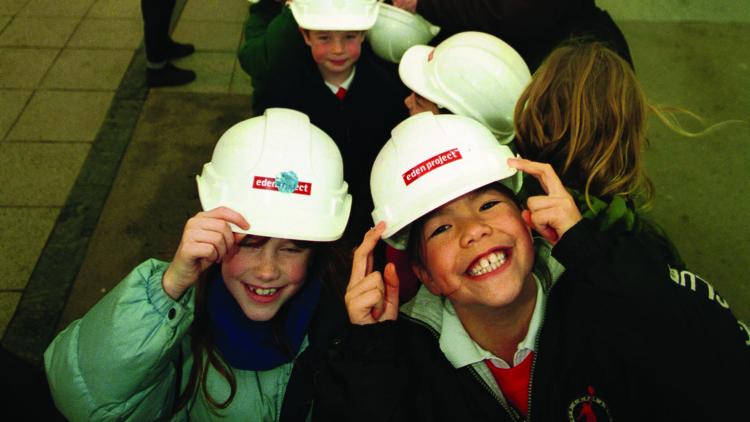 As one of the UK's Landmark Millennium Projects, Eden invites the public to take a glimpse behind the scenes in May 2000. Wearing hard hats and high-vis jackets, visitors get to see the build in progress. The Biomes start to take shape as the 'sky monkeys', a team of abseilers, install the giant hexagonal pillows.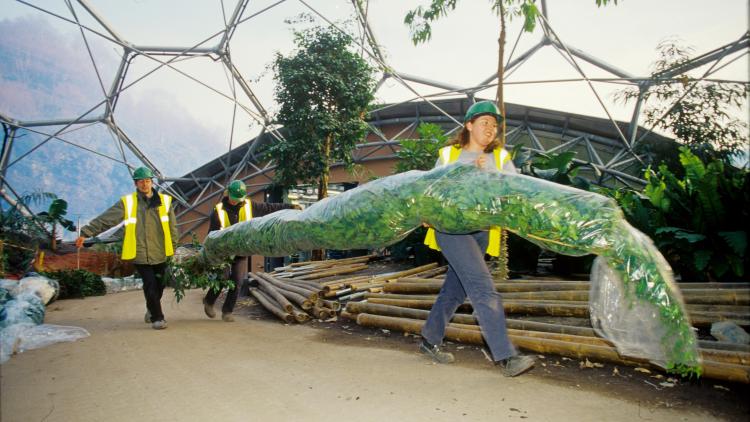 The first of many trees are planted in a sparse-looking Rainforest Biome in September 2000. Twice as high as the Tower of London, this space will eventually become home to over 1,000 different rainforest plant species. Many plants are grown from seed in our nursery; others come from botanic gardens, research stations and supporters.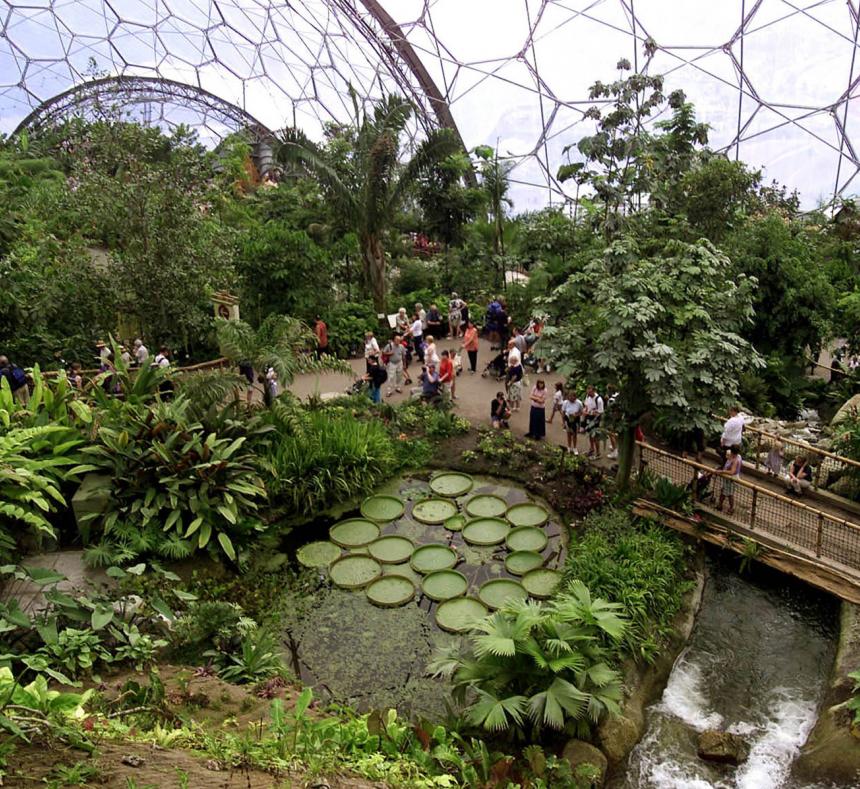 March 2001: Eden opens its doors
The doors of the Eden Project open officially for the first time on 17 March 2001. The Biomes are shrouded in Cornish mist but, as dawn breaks, the air clears and thousands of visitors and staff look out onto what the Times calls the 'eighth wonder of the world'. We welcomed 1.2m visitors in our first year.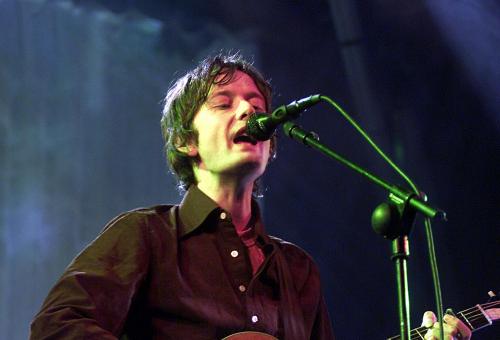 August 2002: Eden Sessions launches
Pulp stars at the first of Eden's famed one-day music festivals. Since the first show, the Eden Sessions have welcomed the likes of Oasis, Amy Winehouse, Kylie, Elton John, Queens of the Stone Age and Björk. The Daily Telegraph describes the Sessions as 'Magical… half Glastonbury, half Glyndebourne'.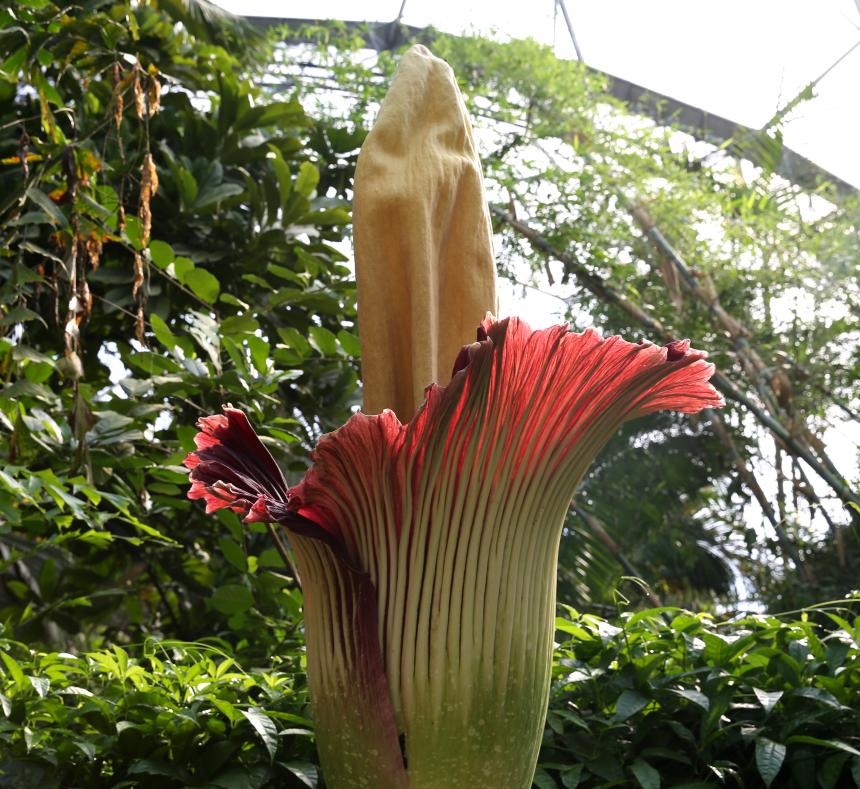 April 2005: Our first titan arum
The world's biggest, smelliest flower unfurls its deep red petals in our Rainforest Biome, thanks to careful pollination by our gardeners. Armed with a pollen-covered paintbrush tied to a long stick, they stand in for the insects that would normally pollinate the rare Titan arum in its native Indonesia.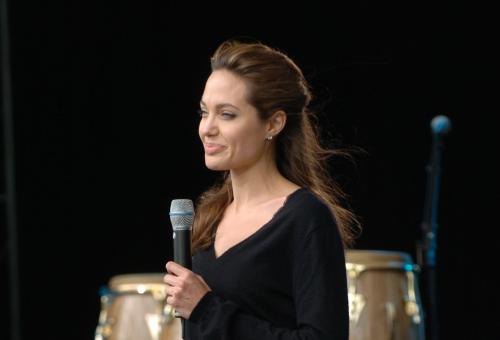 July 2005: Eden hosts Live 8 event
Angelina Jolie addresses a crowd of 30,000 as part of Eden's global Live 8 event, before taking an unexpected stroll around the rainforest. Also gracing the stage for Africa Calling are Senegalese superstar Youssou N'Dour and WOMAD co-founder Peter Gabriel with Nelson Mandela broadcasting live from a big screen.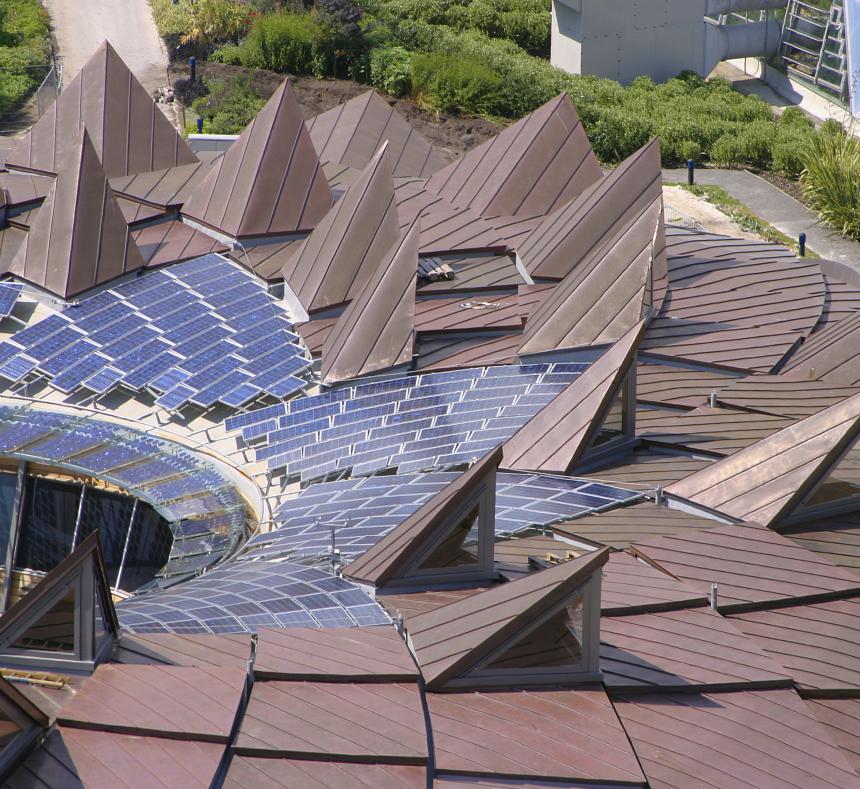 September 2005: The Core opens
Construction finishes on the Core, our sustainable education centre. The copper roof is sourced from a mine with one of the highest environmental and social standards in the world, through our partnership with mining industry giant Rio Tinto. The building is officially opened by Her Majesty the Queen the following year.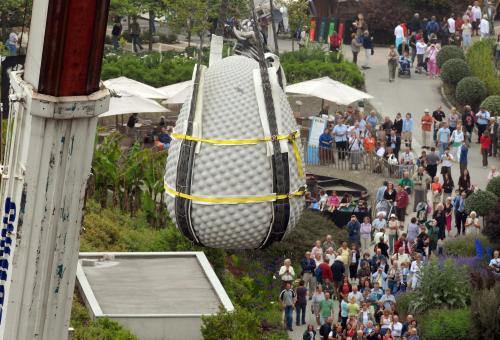 June 2007: Seed sculpture arrives
Hundreds of schoolchildren and musicians take part in celebrations as the 167-tonne Seed sculpture is lowered into the Core. Inspired by botanical forms, Peter Randall Page's masterpiece was meticulously carved out of a solid block of Cornish granite blasted from a nearby quarry on Bodmin Moor.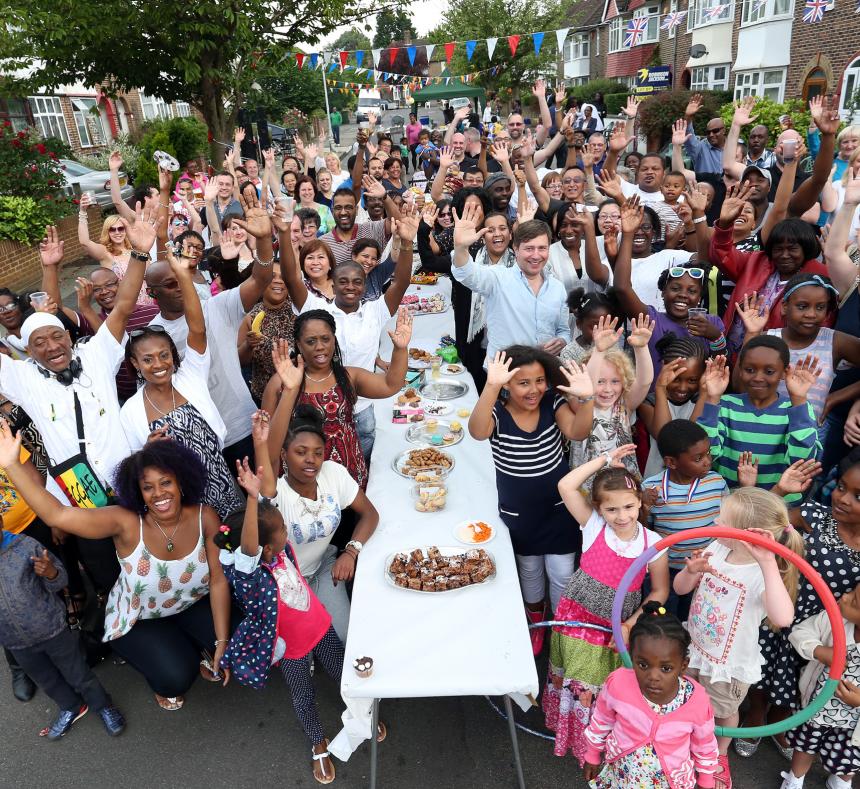 July 2009: The Big Lunch launches
In streets, parks and gardens across the UK, nearly a million people sit down together and take part in the first ever Big Lunch. Set up by the Eden Project as a way to strengthen communities, the nationwide neighbourhood get-together is now an annual tradition.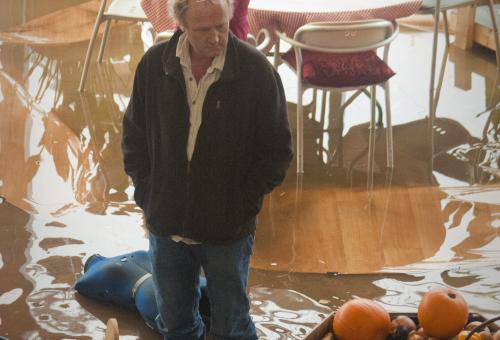 November 2010: Eden floods
Like many others in the St Austell area, the Eden team wakes up to severe flooding following heavy rain. Up to one foot deep in some places, the water causes damage to buildings, plant displays and the ice rink – and it's all hands on deck to clean up.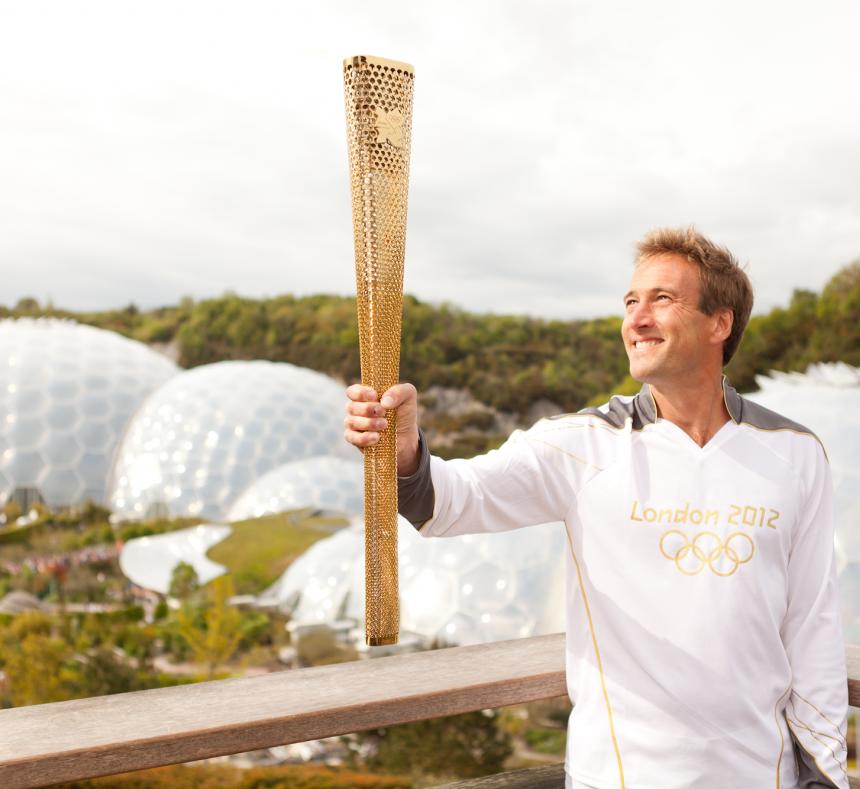 May 2012: Olympic Flame visits Eden
TV personality Ben Fogle proudly holds the Olympic Flame up high at the start of its 70-day journey across the UK in the lead-up to the London Games – and even takes it up into the forest canopy inside our Biome, safely strapped to a helium balloon.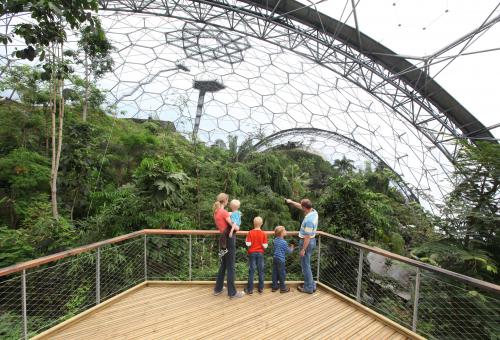 June 2013: Treetop walkway opens
The first phase of the Rainforest Canopy Walkway in our Rainforest Biome opens with the aim of educating visitors about the importance of rainforests while offering breathtaking views across the Biome.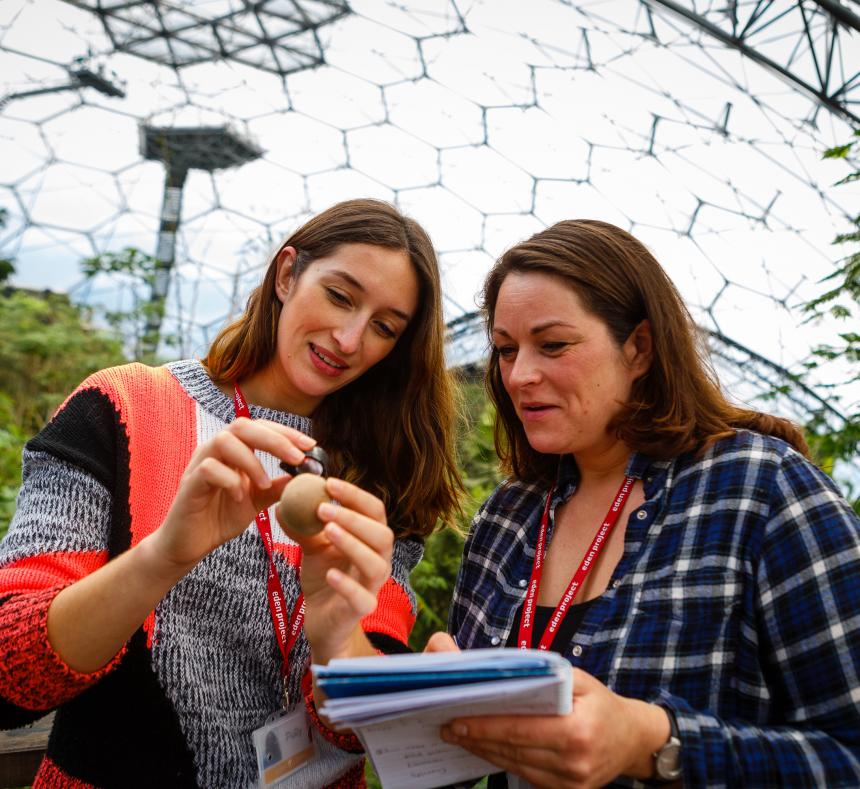 September 2015: The Eden degree launches
We launched these unique courses run by Cornwall College and accredited by Plymouth University to bring a hands-on, practical approach to learning in an inspiring and unforgettable environment. Courses include horticulture and plant science, garden and landscape design and storytelling and interpretation.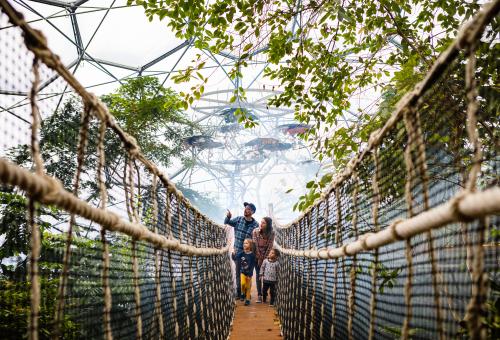 March 2017: Rainforest Canopy Walkway extension
The new Weather Maker section of our Rainforest Canopy Walkway opened, helping visitors to understand how rainforests help keep us alive wherever we live. Immersive exhibits include a rope bridge, a cloud bridge and a spot where you can experience tropical rain storms.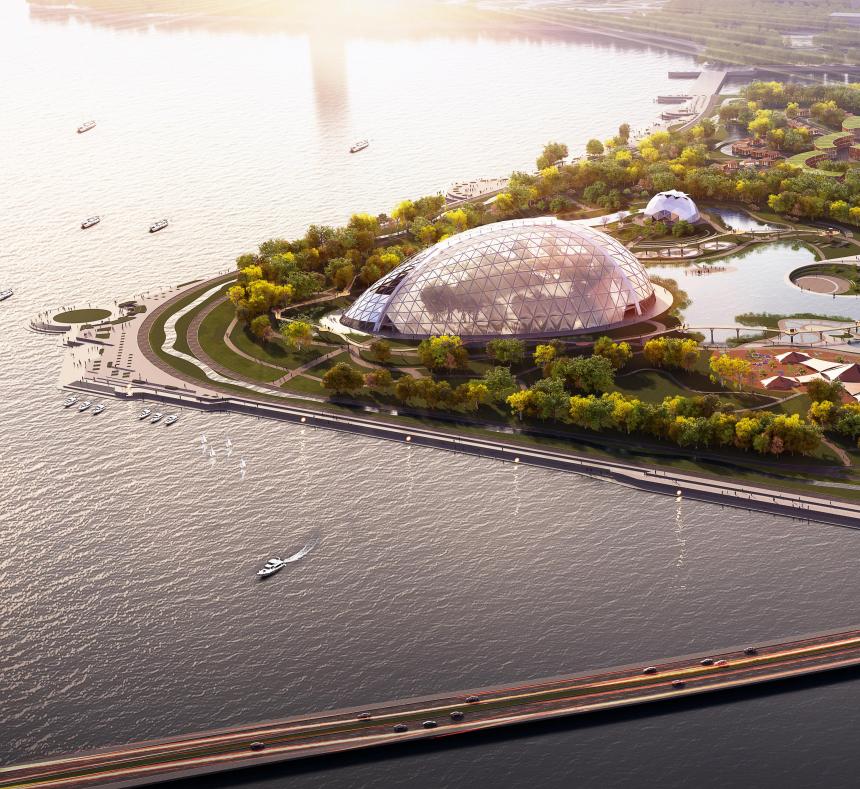 July 2017: Eden Project International launches
We launched a new company to drive the establishment of Edens around the world, partnering with like-minded organisations to deliver social and ecological benefits. The Eden Project first opened in a disused china clay quarry in 2001. In the same way, these new projects focus on big global challenges as defined by their localities, such as soil, water, food, biodiversity.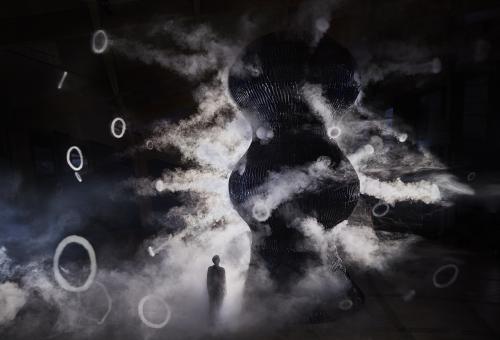 May 2018: Invisible Worlds opens
The Core becomes home to Invisible Worlds, a major new permanent exhibition that reveals the world beyond our senses: too big, too small, too fast, too slow, too far away in space and time. Its centrepiece is Infinity Blue, by Studio Swine, a huge ceramic sculpture paying homage to one of the world's smallest but most important organisms: cyanobacteria.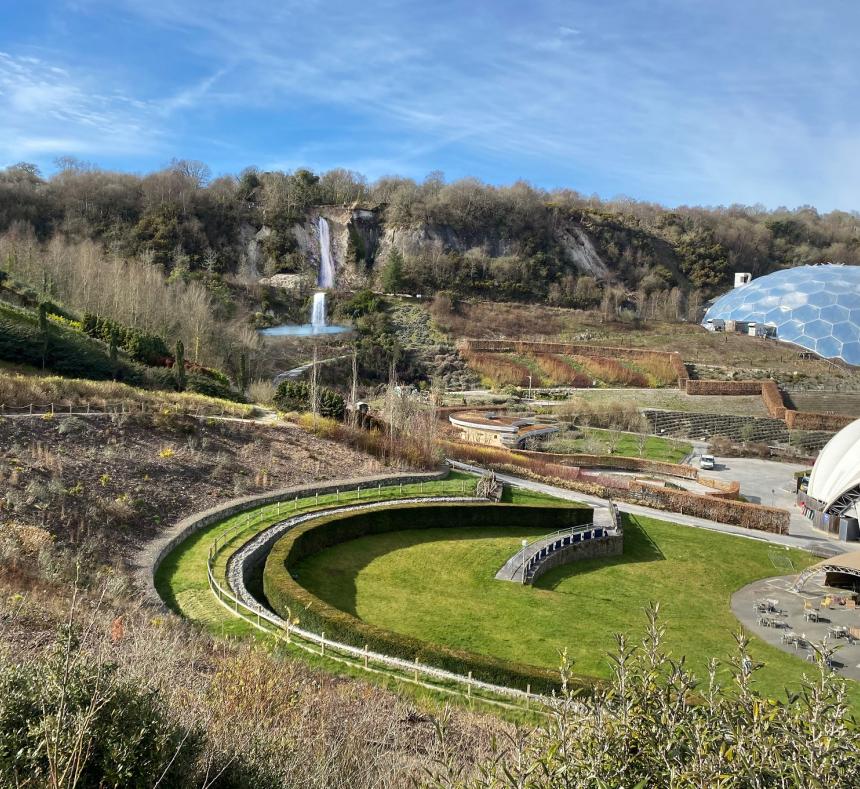 December 2020: Lockdowns and landslips at Eden
Winter 2020 saw parts of the Eden gardens covered in mud and rubble, after heavy rain resulted in three landslips and a release of large volumes of floodwater onto the face of the old quarry. The site of the landslip is set to become a stunning waterfall (pictured) beside the world-famous Biomes, which helps tell the story of water in a new and compelling way for our visitors.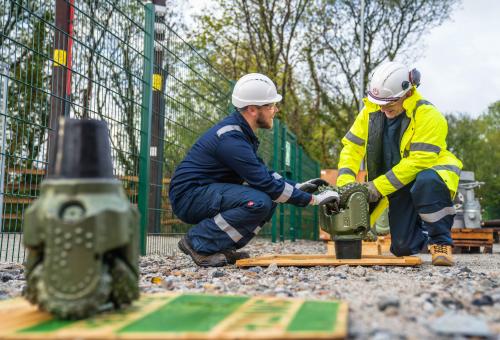 May 2021: Drilling begins for Eden geothermal
A ground-breaking journey 4,500m into the granite beneath the Eden Project begins as we start to drill our first geothermal well – marking a momentous step towards our goal of green energy heating Eden's Biomes, offices and greenhouses, and contributing to the UK's 2050 net zero carbon goal.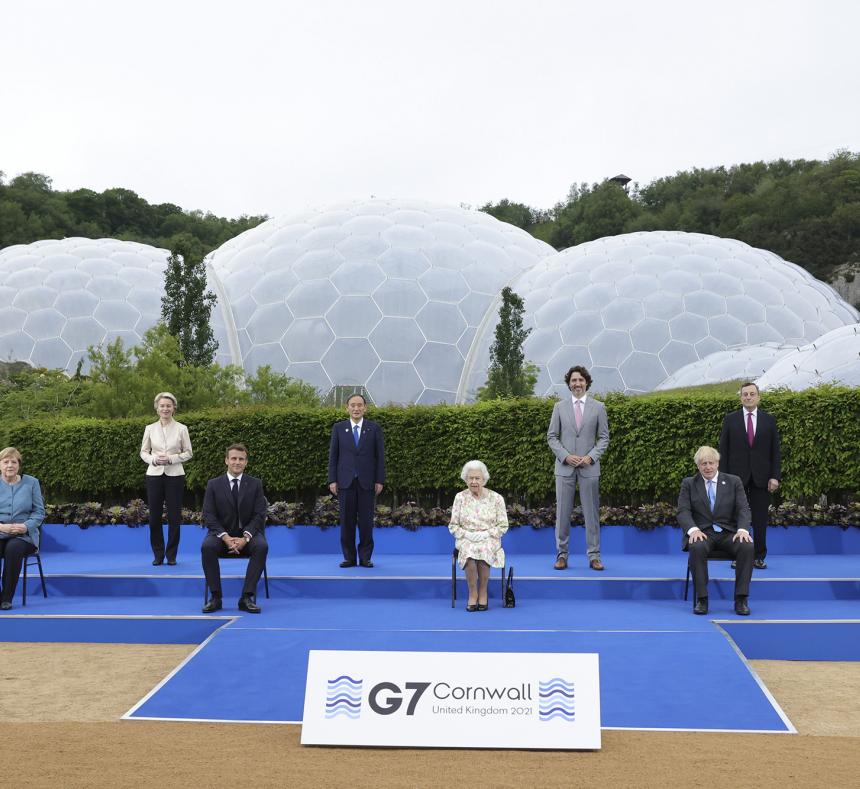 June 2021: Eden hosts the G7
In a historic day for us here at the Eden Project we hosted the G7 leaders, Her Majesty The Queen, the Prince of Wales, the Duchess of Cornwall, the Duke and Duchess of Cambridge as well as a Big Lunch and the Sustainable Markets Initiative, and 10 of the world's top business leaders.