We've partnered with the Costa Rica Tourism Board to promote this beautifully biodiverse country, which has become a leader in conservation and ecotourism.
In Costa Rica you can find your sanctuary – a home away from home – from immersing yourself in nature and boosting your wellbeing to exploring the culture and adventuring through this rich and diverse land. You can get a taste of this sense of sanctuary right here at the Eden Project in the new Eco Lodge exhibit in our Rainforest Biome.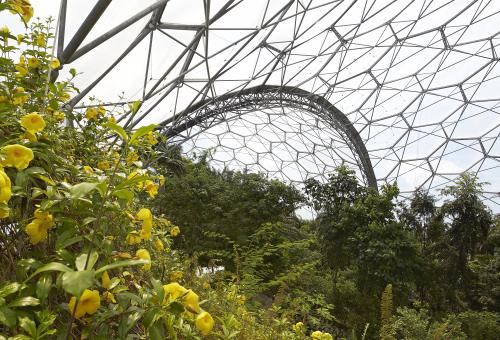 Costa Rica showcase at the Eden Project
We're planning an exciting event in June 2022 that will celebrate our partnership with Costa Rica. It will take place at Eden but will also be available digitally for those that are unable to attend. Watch this space – and our social media – for details!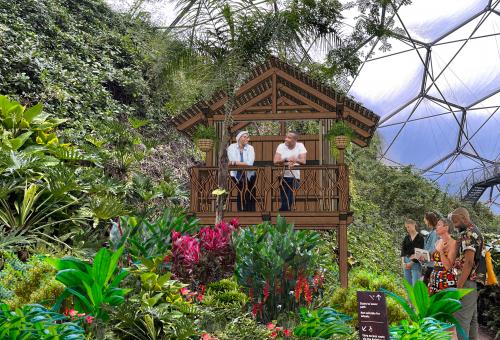 Coming soon to our Rainforest Biome (from May 2022)
We're working with our partners Costa Rica Tourism to create an Eco Lodge exhibit to create a Costa Rican sanctuary within the Eden Project. The lodge will be situated deep within the Rainforest Biome, close to the waterfall, and will bring to life Costa Rica's commitment to eco-tourism, acting as a showcase of its sustainability credentials. A simple, relaxed 'lodge' style building is being created, using natural materials to fit with the tropical backdrop. Vibrant tropical planting, including Heliconia, Brugmansia and Anthurium will invite visitors to discover more.
The exhibit will tell the story of Costa Rica's eco and biodiversity themes, complemented by Eden's own continuing work with the Matambú Forest Reserve, as part of Costa Rica's reforestation programme. Eden's ambitious plan is to continue the regeneration of this forest, and expand it further to encourage the return of wildlife (including jaguars and tapirs), working with local communities to create a region which is sustainable both environmentally and economically.
Encouraging sustainable tourism to help spread the message of regeneration around the world is a vital part of this vision.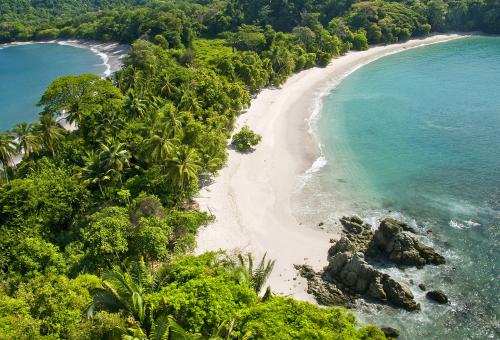 Win a holiday for two to Costa Rica!
To celebrate our exciting partnership, we're working with specialist tour operator, Journey Latin America, to offer one lucky winner and their travel companion the chance to win a 9-day holiday to Costa Rica, plus a years' Individual Family Membership for the Eden Project.
For the chance to win this incredible prize, complete and submit the online entry form over on the competition page. Competition closes Friday 1 June 2022.
Gallery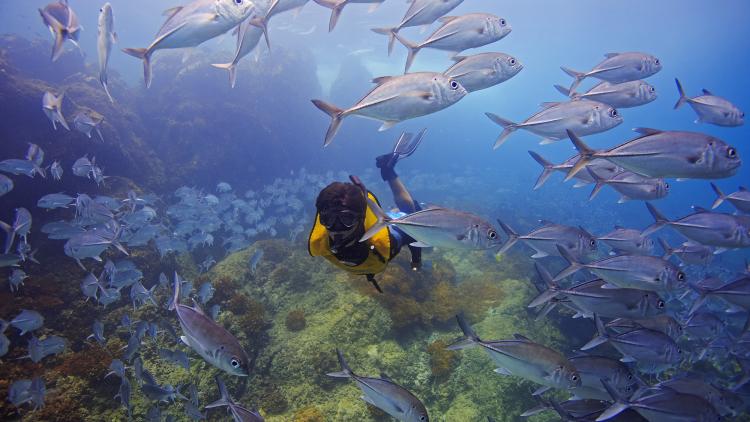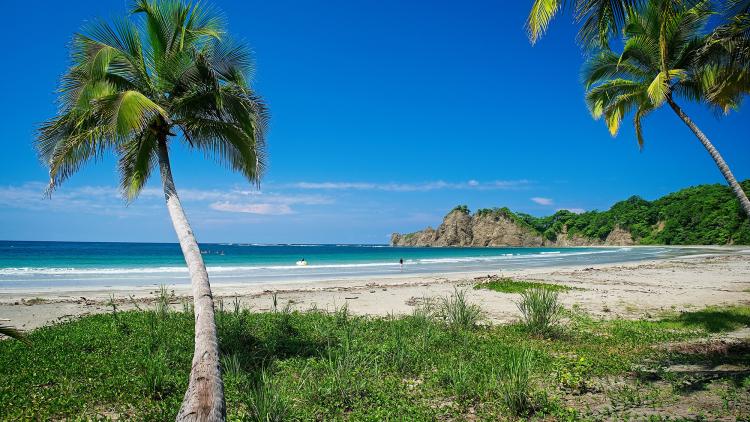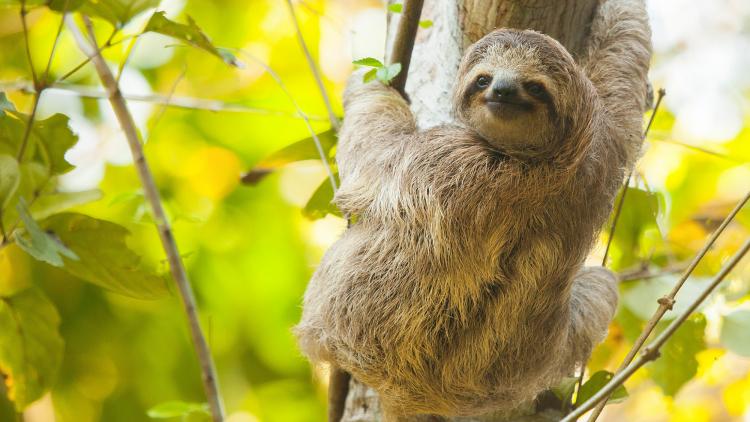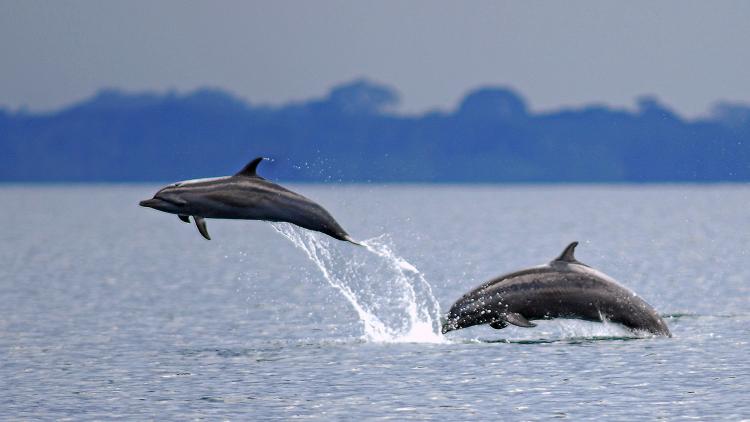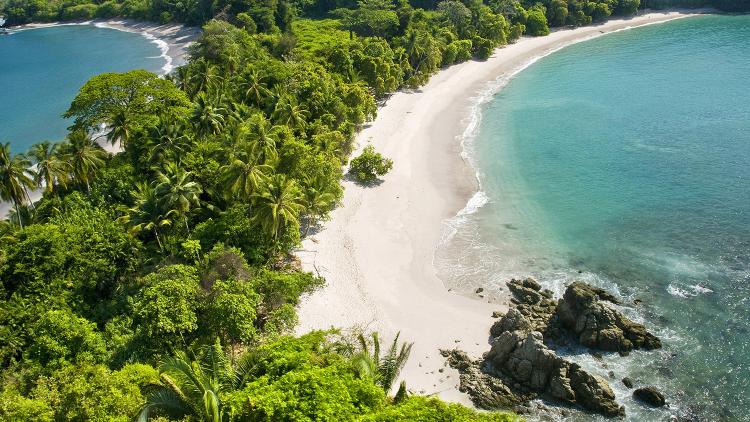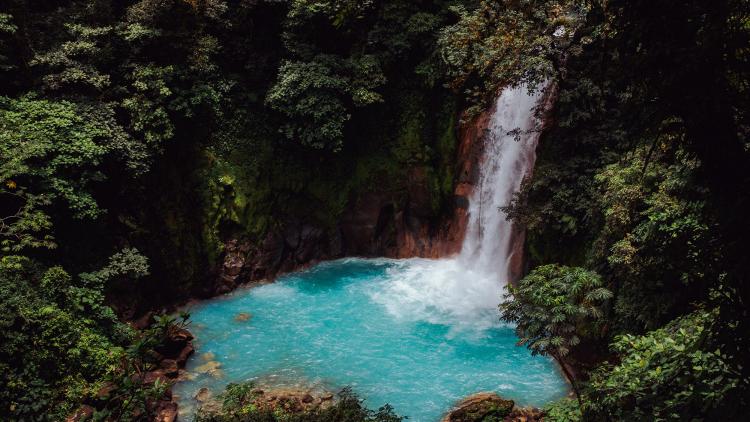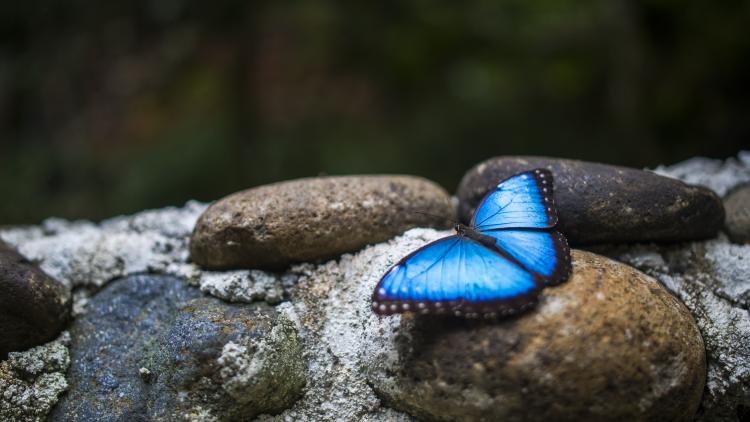 Global leader in conservation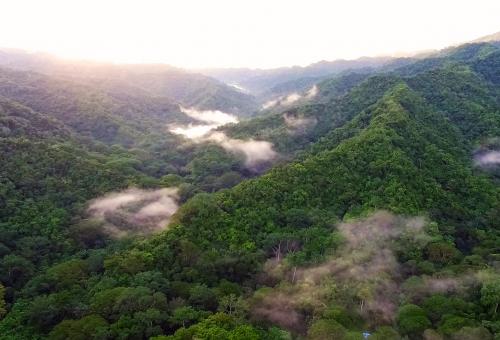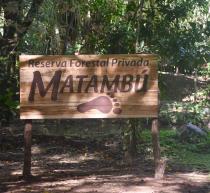 Eden Project Costa Rica
Find out about our ambitious plan to restore a thriving "biological corridor" of dry tropical forest while supporting local communities on the Nicoya Peninsula on the Pacific coast of Costa Rica.