Come along to Eden for a weekend of talks, events and happenings, curated to support mental and planetary wellbeing. 
All visits to Eden must be pre-booked in advance, including those who visit for free, such as Eden Project Members, existing Annual Passholders and Locals' Passholders, carers and under-fives.
Exclusively for this weekend we'll be offering half-price entry for students. The discount will apply automatically when selecting student tickets for 28 or 29 January 2023 via our bookings page.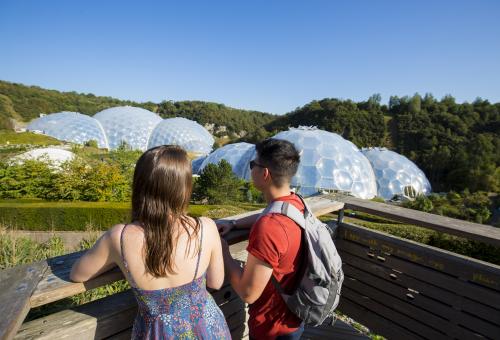 Half-price entry for students
Pre-book your ticket for this weekend for just £13.75, bring along a valid form of student ID, and you'll get unlimited entry to Eden until January 2024. *Terms and conditions apply.
Please note the student discount applies automatically when you select student tickets for the 28 and 29 January via our bookings page.
Wild Talks and Conversations
Join us in our Rainforest Biome and delve deeper into the fascinating global trade of wild ingredients, in collaboration with TRAFFIC. Visitors will also have the opportunity to explore the wild ingredients found in Pukka Herbs – complete with tea tastings and wild harvesting stories.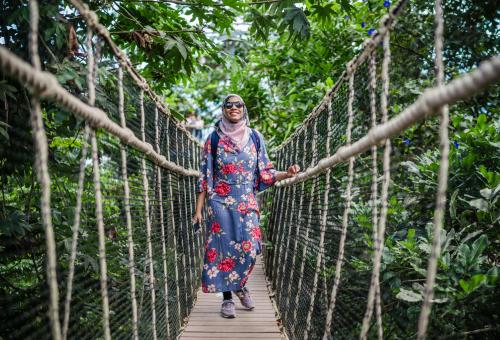 Immerse yourself in nature
Our stunning, contemporary Outdoor Gardens cover 30 acres and are home to over 20 plant-based exhibits, colourful seasonal borders and art installations. Our growing Climate Garden takes you through 400 million years and explores possible positive futures.
Two massive covered Biomes transport you to the tropics and Mediterranean regions. Trek through verdant rainforests, meet tropical crops, meander through the Mediterranean and South Africa, visit citrus groves, marvel at ancient olive trees and savour the scents of wild herbs and flowers.
Dig deeper to discover how we transformed this site from a former clay pit, find out about our organic techniques and learn more about our new technology and nature-based initiatives to grow sustainably, conserve biodiversity and tackle climate change head on.