Join us for an exciting winter workshop in our festively dressed tipi.
Enjoy refreshments on arrival, all the supplies you need for the workshop, and lunch in the Biome Kitchen, all included in your ticket. When your workshop is over, you're also free to explore the wonders Eden Project has to offer, from the lush green plants within the Biomes to the beautiful landscapes of our Outdoor Gardens.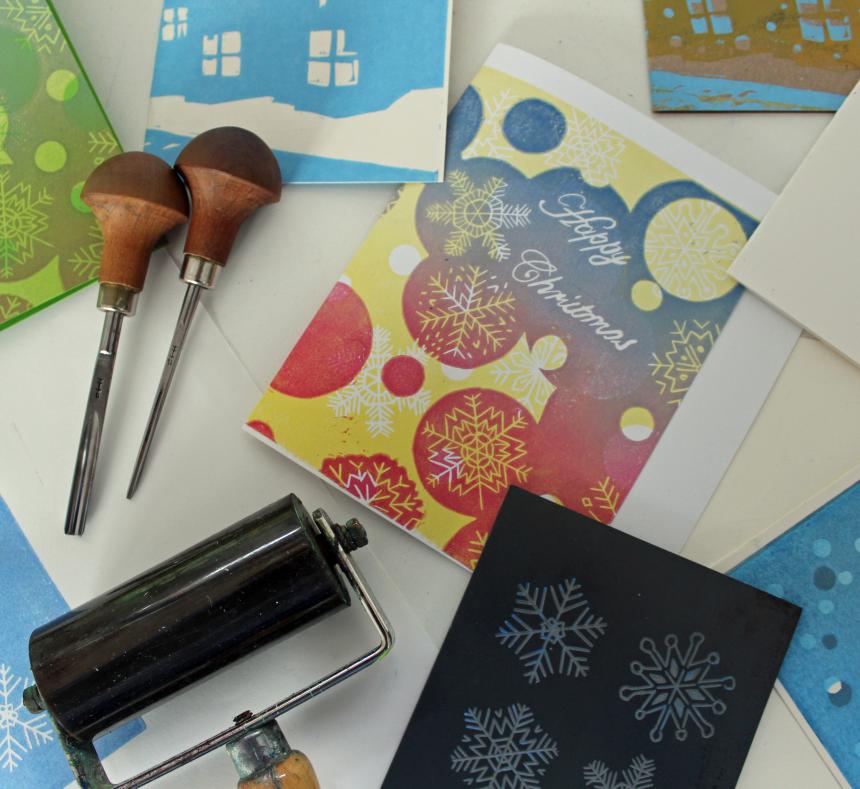 Lino print cards and decorations with Lizzie Mee
When: Saturday 2 December, 10am – 3pm including lunch break (approx.)
Location: Tipi
Join us with our fabulous lino cut and print designer Lizzie to create your own designs pressed onto Christmas cards. Older children (7+) and adults will use cutting tools to make linocut drawings. You can make a Christmas decoration or a card design during the workshop. Have fun with a printing press and explore silhouettes and patterns. Use rollers and artists ink, and explore linocut in this workshop. Take home everything you've made, and your block (so you can make more!).
£60 per person to include the workshop and all the supplies you'll need, a hot drink and cake on arrival, lunch, a soft drink and an Eden day entry ticket. Members receive a 10% discount.
Also at Eden this season...