How to create a wildflower meadow in your garden
Find out how to create a beautiful piece of wildflower meadow in your own garden that's buzzing with life – with advice from the Eden Project.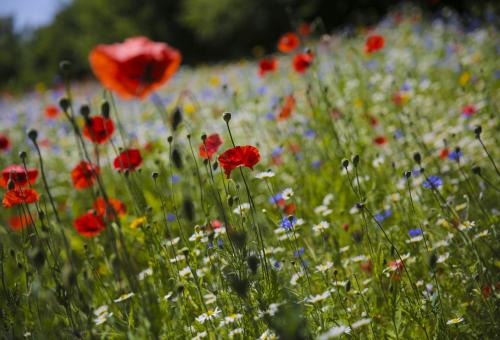 Diversify with plug plants
You might want to give your meadow a bit of a hand by planting some wildflower plug plants. Plugs are available online – don't forget to check they're from a UK source. Plant plugs directly into your lawn after your autumn or spring cut. Planting plugs of the semi-parasitic yellow rattle can help to reduce the vigour of your grass.
Wildflower seeds in the Eden shop
The National Wildflower Centre at Eden