The early years are crucial for children's development and early experiences shape the way we think and react for the rest of our lives. That's why we've developed a programme of nature-based play activities for under-5s and their families, making use of our gardens to provide rich opportunities to learn, explore and connect with the natural world.
quote
"It was outdoor fun, fantasy and education for my grandson… supervision and guidance from the well prepared leaders enabled me to enjoy the tranquil setting and time to relax with other grandparents."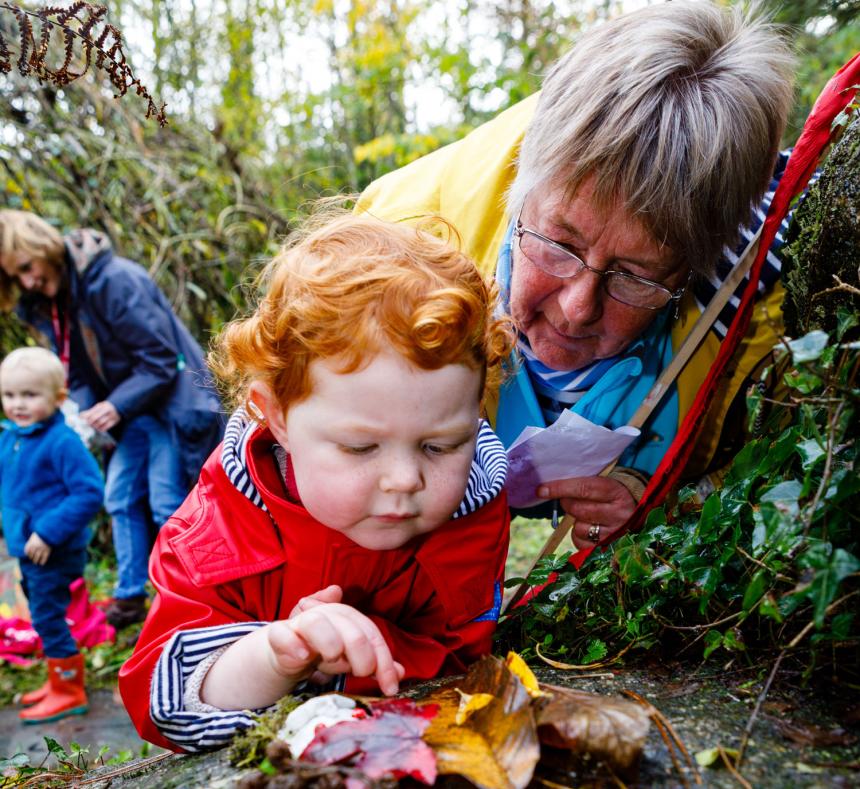 Why early years?
The foundations for virtually every aspect of human development – physical, intellectual, and emotional – are laid in early childhood. What happens during these early years has lifelong effects on many aspects of health and wellbeing, from educational achievement and economic status to obesity, heart disease and mental health. 

A generation of children is in danger of losing their connection with nature. If they don't care for nature, why should they want to save it? This programme works to create enquiring minds and a love of nature in young children and their carers.
Advice for other organisations