The Eden Universe research project explored how 5G technologies can enhance a day out at Eden, increase online engagement and help connect people to each other and the living world.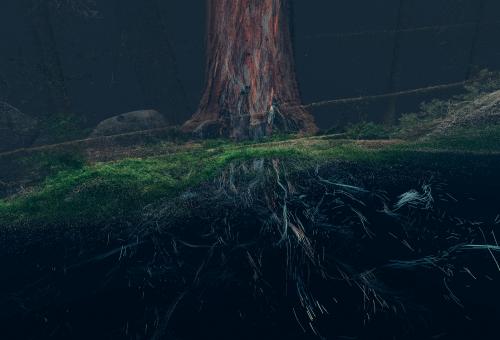 The Invisible Rainforest
Two unique augmented reality (AR) experiences were developed in the Rainforest Biome in collaboration with experiential art collective Marshmallow Laser Feast that explore perspectives beyond our human senses. Living Lens' uses cutting edge, environment-responsive AR to represent plants through the senses of different animals. 'Weather Maker' visualises the inner workings of a tree in via a 360° camera that travels up and down its trunk. The Invisible Rainforest reveals the hidden connections between life and the environment and invites you to reflect on your interaction with the natural world.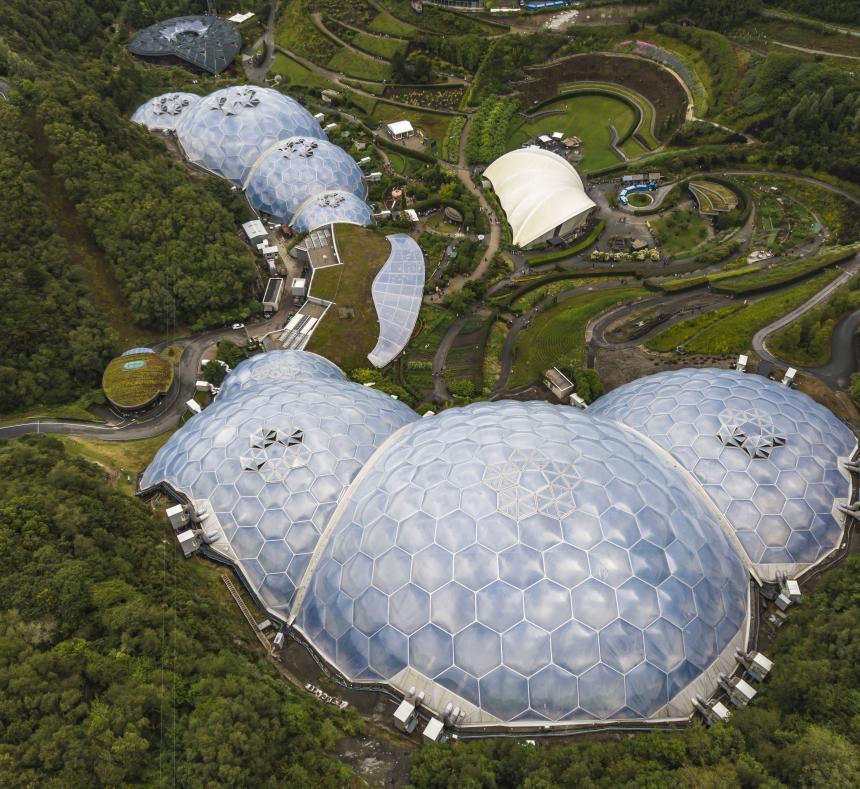 The Virtual Tour
Working with META Camera, a series of high resolution 360° video cameras were installed in the Biomes, allowing live-stream sights from off the beaten path and giving online audiences previously unseen perspectives. The cameras are now part of Eden's first ever virtual tour, where you can experience a taste of the Eden Project from wherever you are in the world. The tour also features aerial views, 360° photos, videos and information about our plants and exhibits.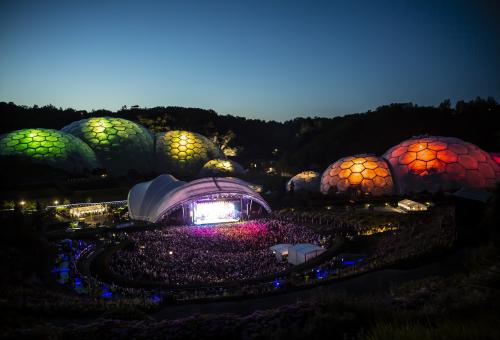 Live-streamed performances
 'Rainforest Reconnect' was a live streamed well-being experience, featuring singers, yoga and narration live from the Rainforest Biome. The interactive experience was brought to life using several META Camera 360° video cameras We are hoping to offer more live streamed performances in the future...watch this space.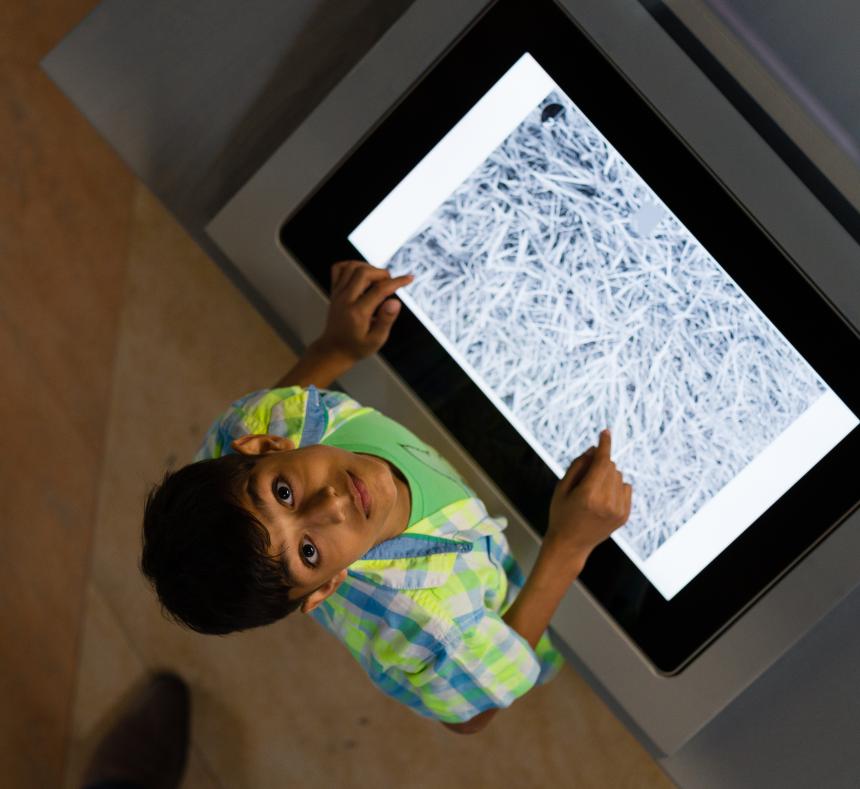 Interactive dashboards
Using live data from sensors around the Eden Project, we created two data dashboards that showed environmental conditions in the Biomes and Gardens, as well as how visitors were helping us reach net zero by 2030 (e.g. recycling of waste).    Research is ongoing to explore how smart technology can help us reduce our carbon footprint and improve our sustainability.