National Wildflower Centre
Part of the Eden Project, the National Wildflower Centre (NWC) uses wildflowers to bring biodiversity, delight and colour into the lives of communities across the UK.  
From hedges, fields, and woodlands to roundabouts, housing estates, churchyards and cemeteries, we want everyone to experience the glory of wildflowers.  
Our projects combine conservation, creativity and colour to make new wildflower habitats that support wildlife and connect people to the natural world. 
Why we need more wildflower habitats
Bringing biodiversity, delight and colour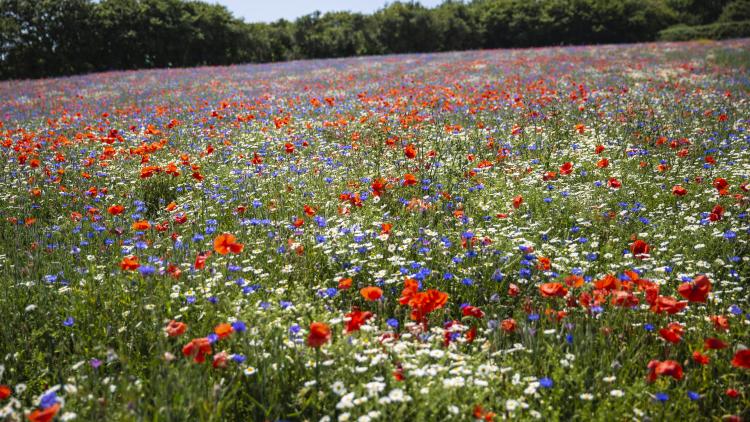 National Wildflower Centre-planted wildflower fields at the Eden Project.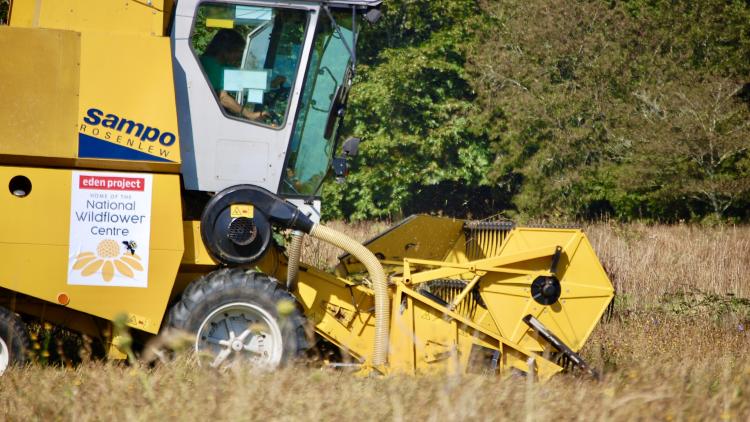 Harvesting at Heligan with 'Buttercup' the National Wildflower Centre combine harvester.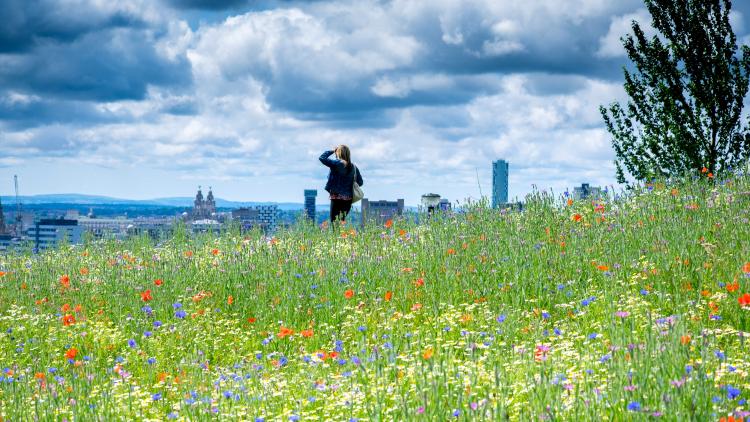 Everton Park, the Grow Wild England flagship project.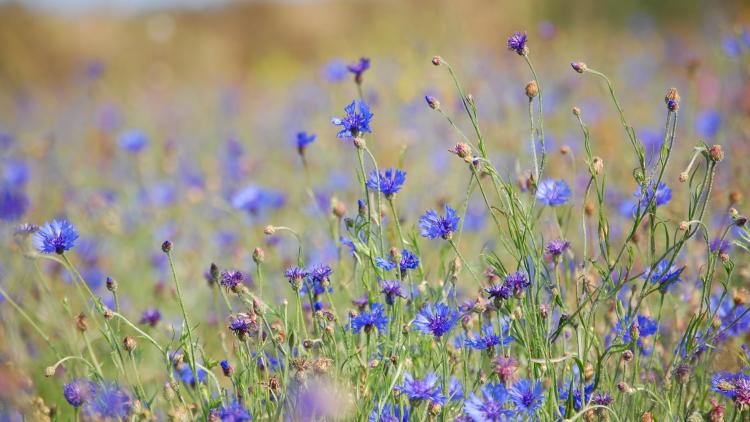 A blue haze of cornflowers.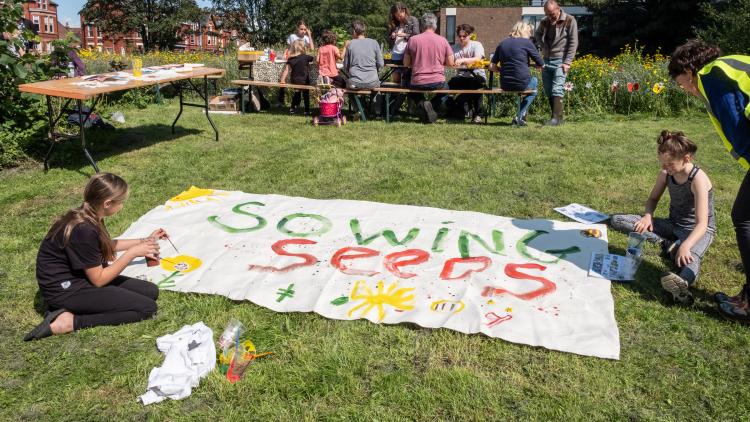 Celebrating new wildflower meadows in St Agnes Park, Liverpool.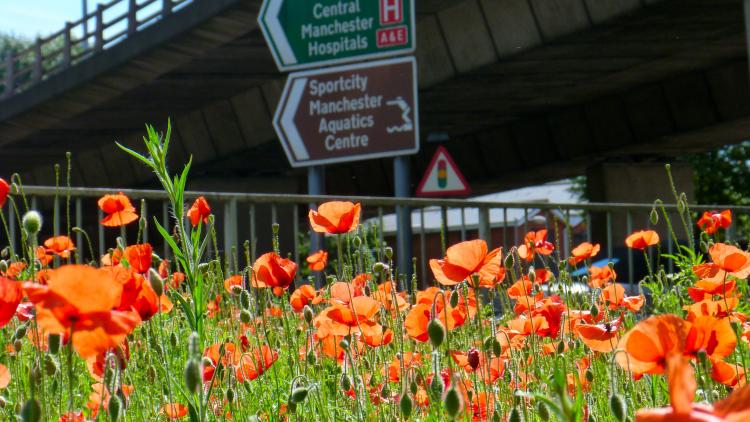 Poppies in Manchester from A Tale of Two Cities Project.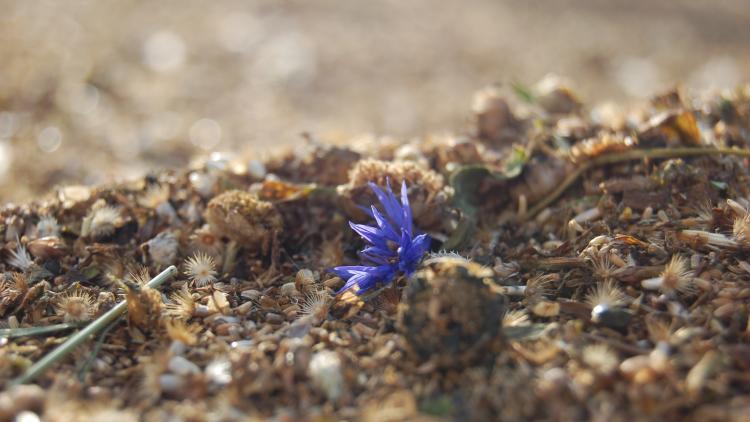 Seed drying in our greenhouses.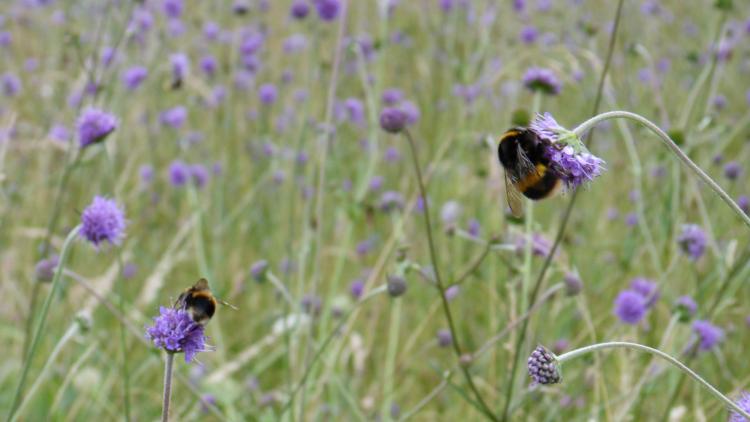 Wildflowers such as these devil's bit scabious are important for pollinators.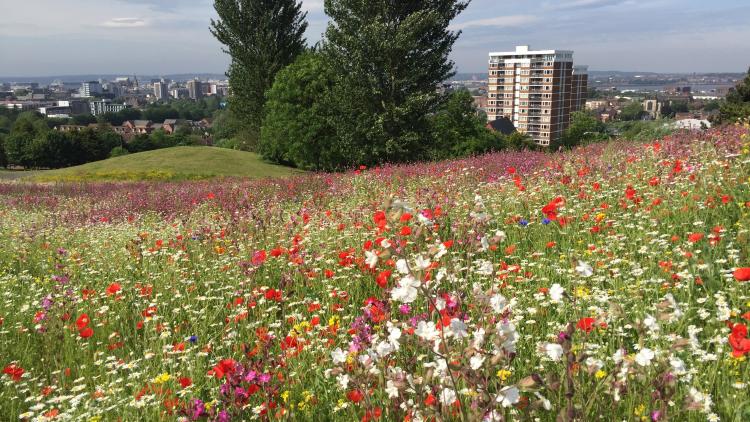 Everton Park in Liverpool: putting wildflowers on people's doorsteps.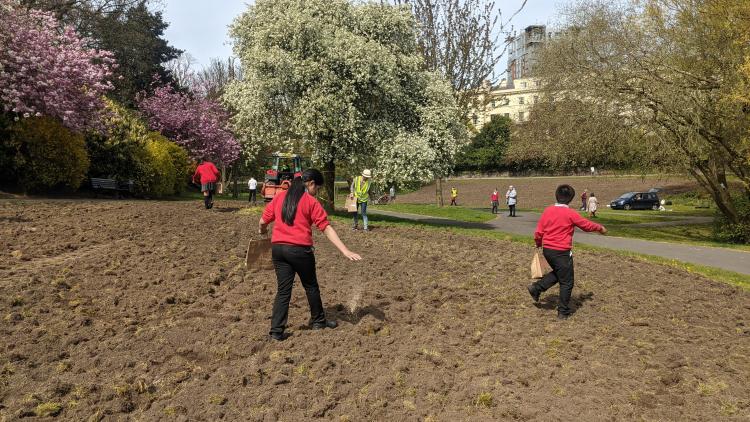 Schoolchildren sowing seed in Princes Park, Toxteth, Liverpool.
Wildflower projects nationwide
Help wildflowers flourish