Nature's Way – activities for better health and well-being
Nature's Way is a programme of activities which provide opportunities for people to connect and support each other in order to improve their health and wellbeing. The programme is open to social prescribing and other referrals, including self-referrals. 
hidden title
"Coming to Eden is a crucial jigsaw piece for my mental good health."
What is social prescribing?
Touching lives and changing futures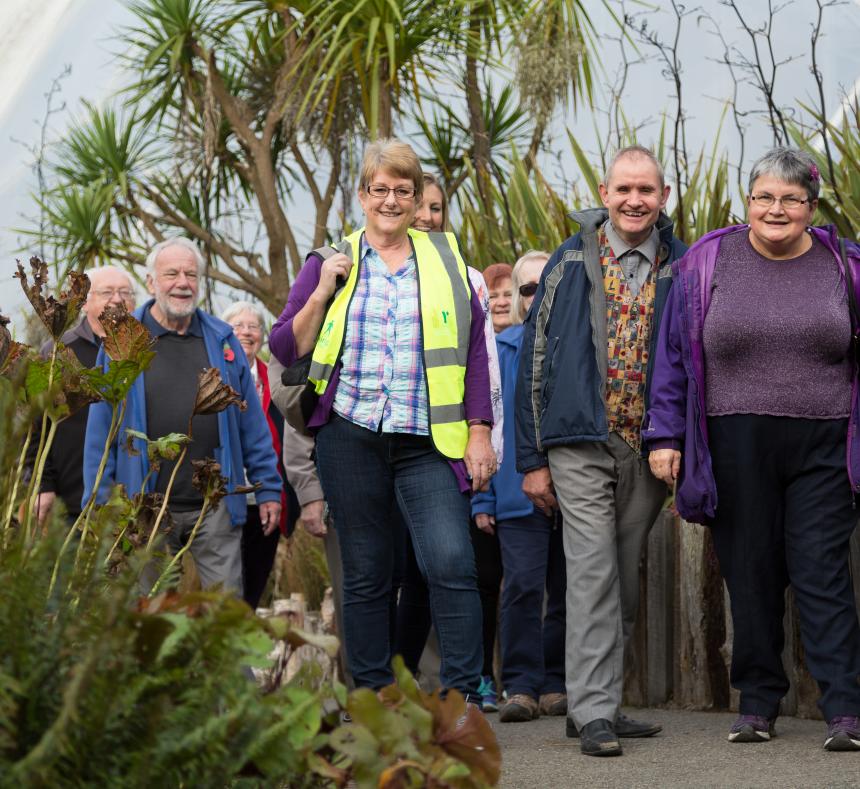 "'I never believed I could change my diabetic diagnosis, but I do now.' "
Since the programme began in 2016 we've helped hundreds of people, some of whom have had their lives completely changed around – from house-bound elderly people who now have new friends, to individuals living with anxiety who say they are much better able to manage their condition, to chronic obstructive pulmonary disease patients who are spending less time in hospital.
Members of our walking groups have experienced some fantastic improvements in their health and wellbeing. We interviewed 10 of our diabetes walk participants in April 2018 and all of them had managed to lose weight, lower their BMI, and reduce blood sugar levels – five of them to below the diabetic range. 
We asked our Eden Walk & Talk Lunch Club and Tea at Three members how the activities had impacted their life just one year in, and 94% said their outlook had changed and they felt happier.
Celebrating positive stories