Discover Costa Rica at the Eden Project
Join us on 25 and 26 June for two exciting experiences in celebration of our partnership with the Costa Rica Tourism Board.
By day (25/26 June), delve deeper into Costa Rica's biodiversity, trade and eco-tourism on a special experience tour. Hear the story of Costa Rican chocolate – complete with tastings and demonstrations (free for all visitors, included in admission). 
By night (26 June), experience an exclusive evening in our Rainforest Biome and enjoy bespoke Costa Rican inspired cocktails and canapés by Adam Handling's Ugly Butterfly, and chocolate by Chocolarder (additional charge applies). Bookings for the evening experience has now closed.
Pre-booking your timed entry ticket remains essential, including those with valid Membership, Locals' Passes or Annual Passes.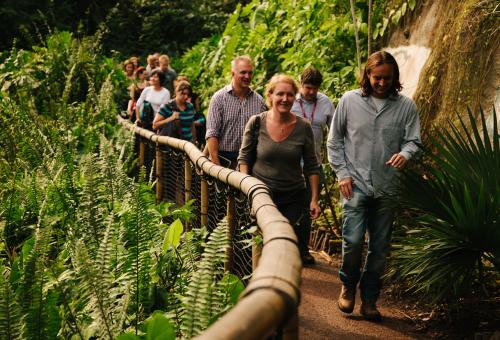 Day time experience: Sat 25 and Sun 26 June
Throughout this weekend, we will be running special experience tours in our Rainforest Biome with one of our tour guides.
Discover the plants and tastes of Costa Rica and walk with our guides from plant to plant to hear about the biodiverse fruits and produce created from the plants around us.
You will then finish your tour with an interactive chocolate talk from Chocolarder and taste some of the chocolate that has been made right here in Cornwall from Costa Rican beans especially for this weekend. 
We will be running four tours a day at 11am, 12.30pm, 2pm and 3.30pm – tours will last 30 minutes and can be booked on the day at the kiosk in the Link building. These tours are available for up to 30 people maximum. The chocolate talks are available for all visitors and will take place at 11.30am, 1pm, 2.30pm and 4pm.
Pre-booking your timed entry ticket remains essential, including those with valid Membership, Locals' Passes or Annual Passes. 
Evening experience: Sun 26 June (6.30-8.30pm)
Our breathtaking Rainforest Biome will be the tropical backdrop to a truly unforgettable experience. Join us for an exclusive evening on Sunday 26 June and discover more about the beautifully biodiverse Costa Rica in partnership with the Costa Rica Tourism Board. 
Treat yourself to an evening of delicious cocktails and canapés inspired by the plants and produce from Costa Rica – made by the incredibly talented chefs from Adam Handling's Ugly Butterfly. 
Also on the menu for this special evening, attendees can meet the chocolate experts from Chocolarder and hear how cacao is grown and turned into exquisite chocolate, then delight in a tasting of the chocolate that has been especially made for this event. There will also be a bespoke chocolate bar available for each attendee to take home and enjoy.
Don't miss the chance to experience a true taste of Costa Rica in a setting like no other.
Please note this is a separately ticketed event with an additional charge of £44 per person and £33 for Eden Project Patrons and Members. This event is open to over-18s only. There are limited spaces available.
Bookings are now closed.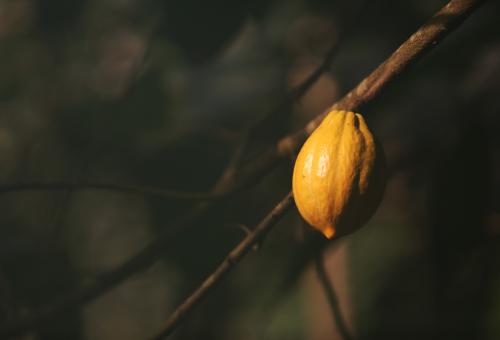 How we're sourcing the chocolate from Costa Rica
We're working with local business Chocolarder, who are committed to ethical transparency that extends to every aspect of their business.
Chocolarder will work directly with Costa Rican farmers to source the beans and transportation will be via sail boats. These sail boats will load the cacao from the farmers directly into their hold for a wind-powered journey back to Falmouth. Once the beans have arrived, Chocolarder will produce every part of the chocolate process right here in Cornwall, from bean to bar.
These particular beans are being sourced from a group of farmers with an incredible story which will be shared alongside demonstrations on how the chocolate is made and tastings of the product. This delicious chocolate and other cacao based products created from the beans will be used within the bespoke cocktails and canapés served in the Rainforest Biome.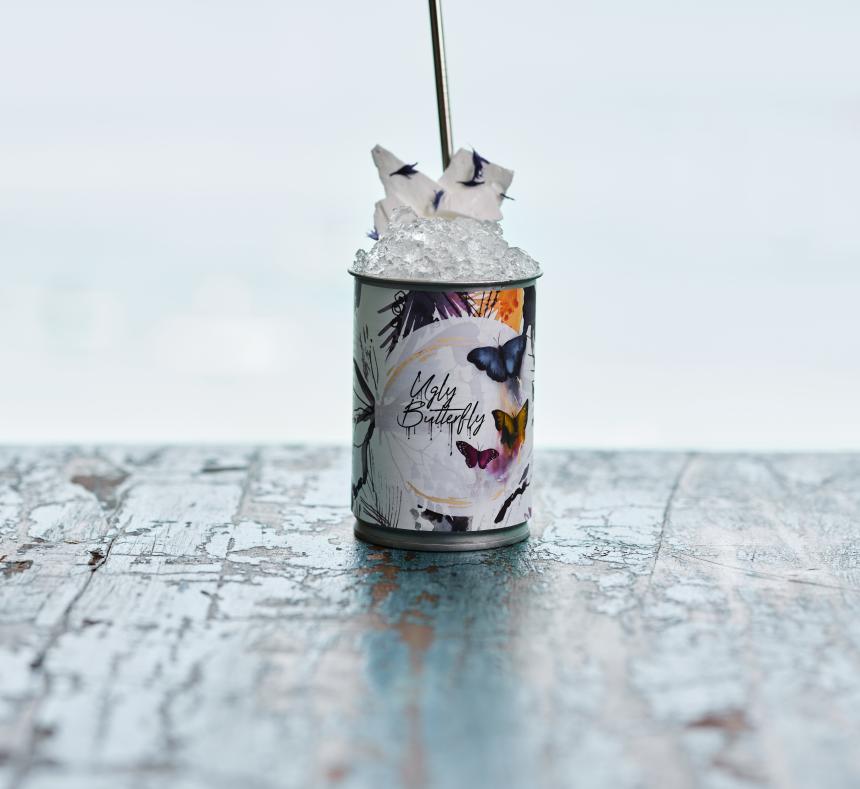 The Ugly Butterfly philosophy
There is no such thing as an Ugly Butterfly, there is no such thing as food waste.
Any parts of ingredients that aren't used on their restaurant menu are used to form the basis of the drinks on their cocktail list. From tops to peels to stems – off-cuts to seeds – Ugly Butterfly utilise it all.