Plants feed, fuel and nurture us, provide the very air we breathe, and colour the fabric of our lives.
Super Natural was an exhibition at the Eden Project that was open between 24 September 2022 and 1 May 2023 that explored humankind's ever-evolving understanding of ourselves as a part of the natural world, the interdependencies between humans and plants, and the systems that inform our varying perspectives.  
SN quote
"…we are plain members…of the biotic community."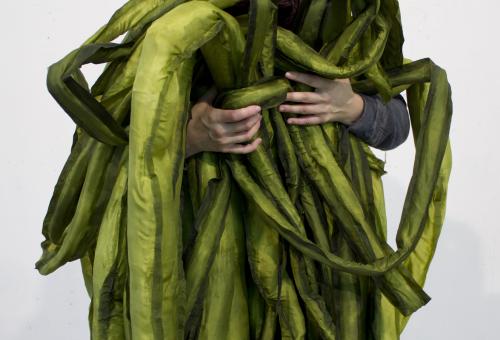 1
Every living thing on Earth is interconnected, and this exhibition comprises a diversity of artworks that examine and challenge our perception of the natural world and our part in it, through a focus on our relationships with plants.
It encourages us to consider what we might learn from plants, from the 'more than human', from reciprocal relationships in nature, and asks how different perspectives may inform and influence a shared understanding of ourselves as part of nature as opposed to apart from nature.
2
Whether through senses and signals or cycles of carbon, oxygen and water, invisible threads connect a complex, dynamic web of life - we are all a part of this web.
Today, however some cultures have become separated from nature, both in language and in action, and appear to consider humans as being beyond nature, i.e. super natural, when in fact humans, like all life on Earth, are just really, really (as in, super) natural.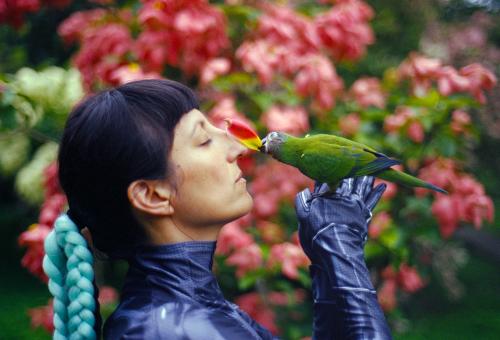 3
Super Natural features a range of artists who each explore and reflect on human relationships with plants, as well as on how people perceive nature – and their place within it – in varying ways.
The exhibition encourages all of us to consider how different perspectives can inform and influence a shared understanding of nature and to celebrate the power of our imagination to reunite us with the natural world.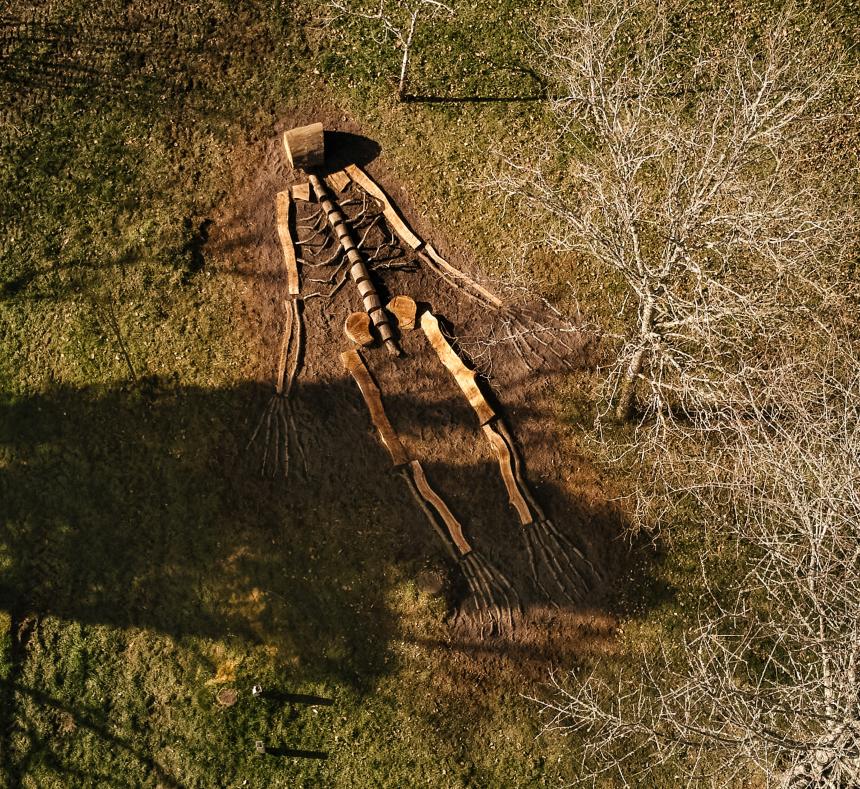 New major art installation launched at Eden in 2023
First Came the Landscape (2022) by Swedish artist Ingela Ihrman and commissioned by Eden is a giant stick skeleton that nestles within the Outer Estate landscape here at Eden, that launched in February 2023.
The piece, made from the trunk, limbs and branches of a single beech tree that came down in a storm, was part of a new season of events for Eden's Super Natural exhibition, but is still on display in Eden's outer estate despite the main exhibition closing.
First Came the Landscape reflects the delicate life cycle of the natural world and will remain in situ until the wood naturally breaks down, returning back into the ground in which it has been placed and benefiting its surrounding ecology as it decays, even in its final states.
Carousel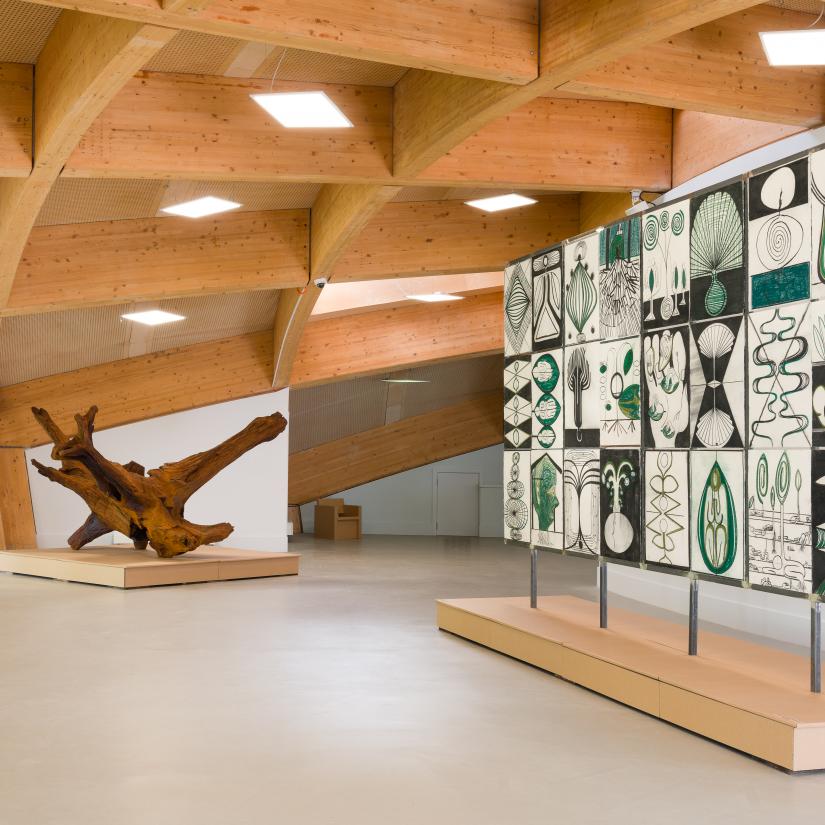 Ai Weiwei's Fly (2019) and Eduardo Navarro's Photosynthetics (2021)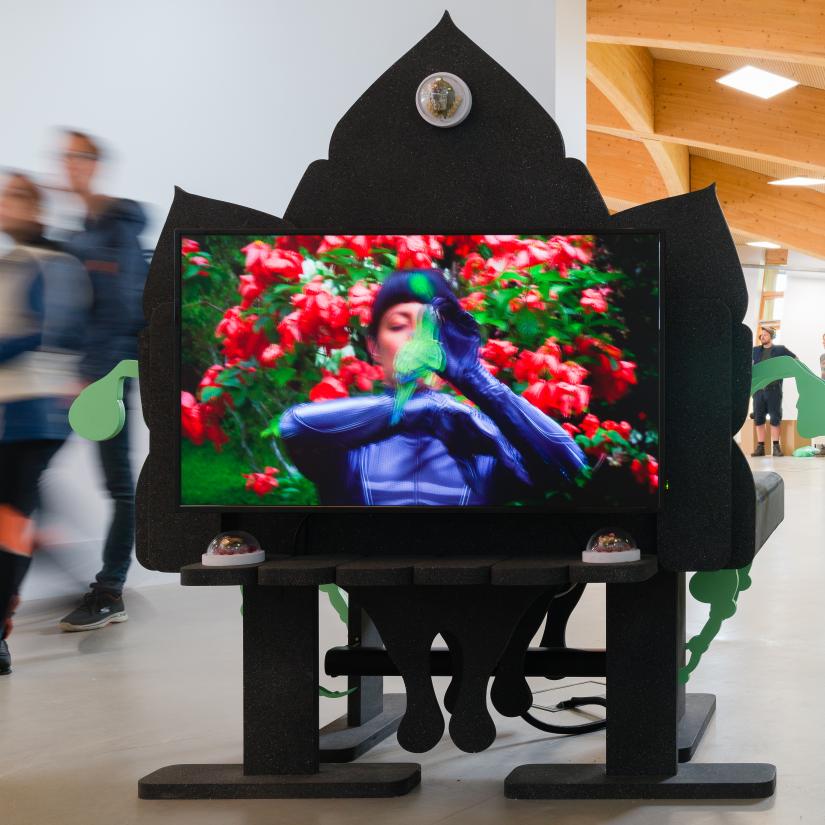 Patricia Domínguez's Matrix Vegetal (2021-22)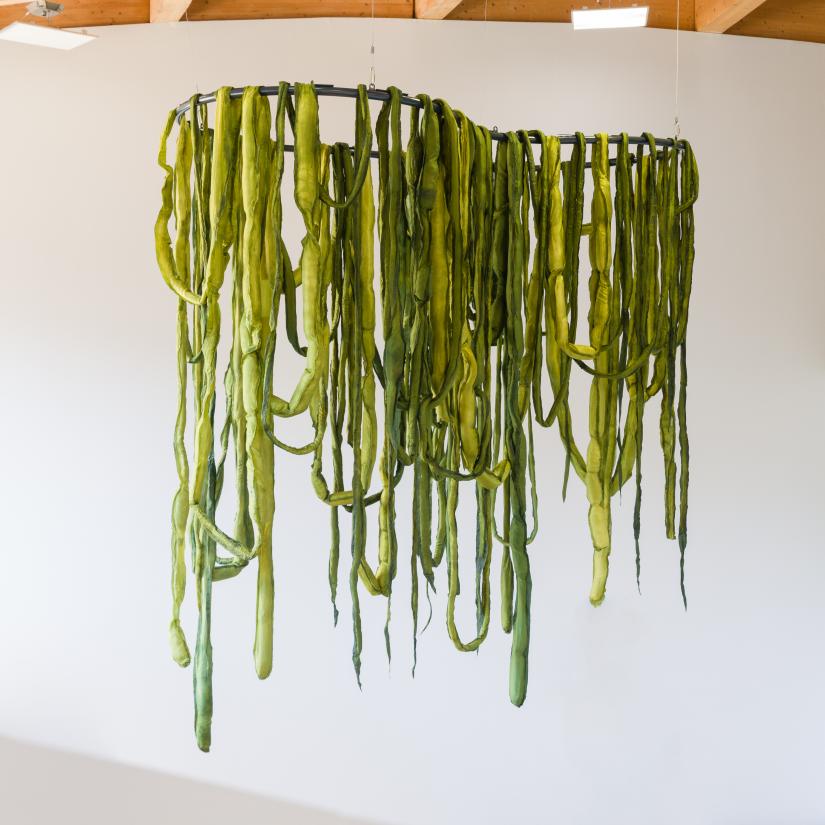 Ingela Ihrman's Gut Weed (2019)
Iman Datoo's Making a Name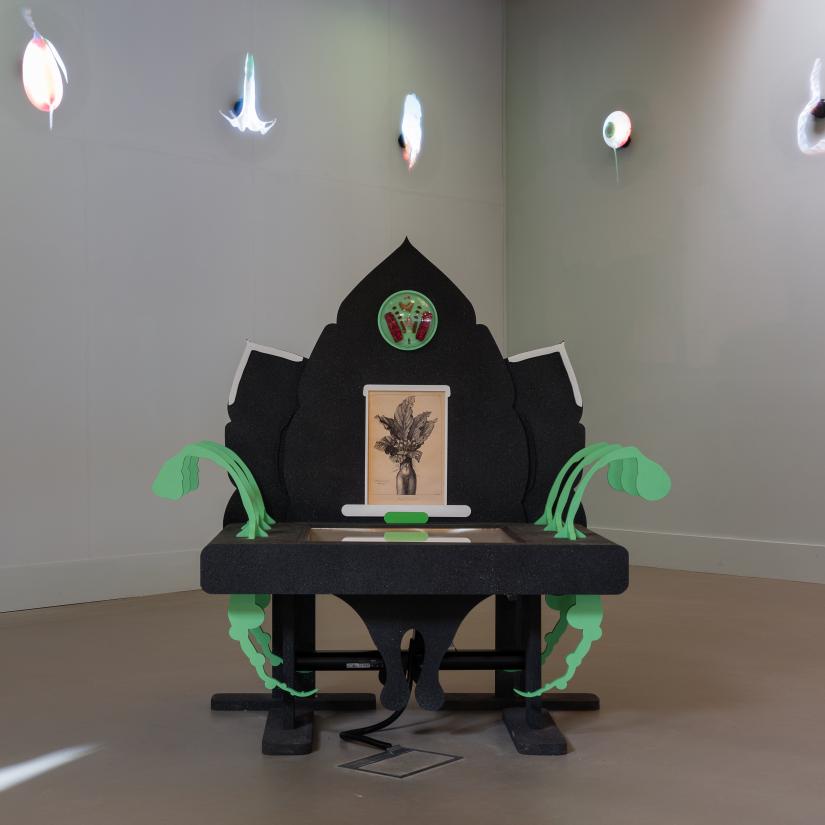 Patricia Domínguez's Matrix Vegetal (2021-22)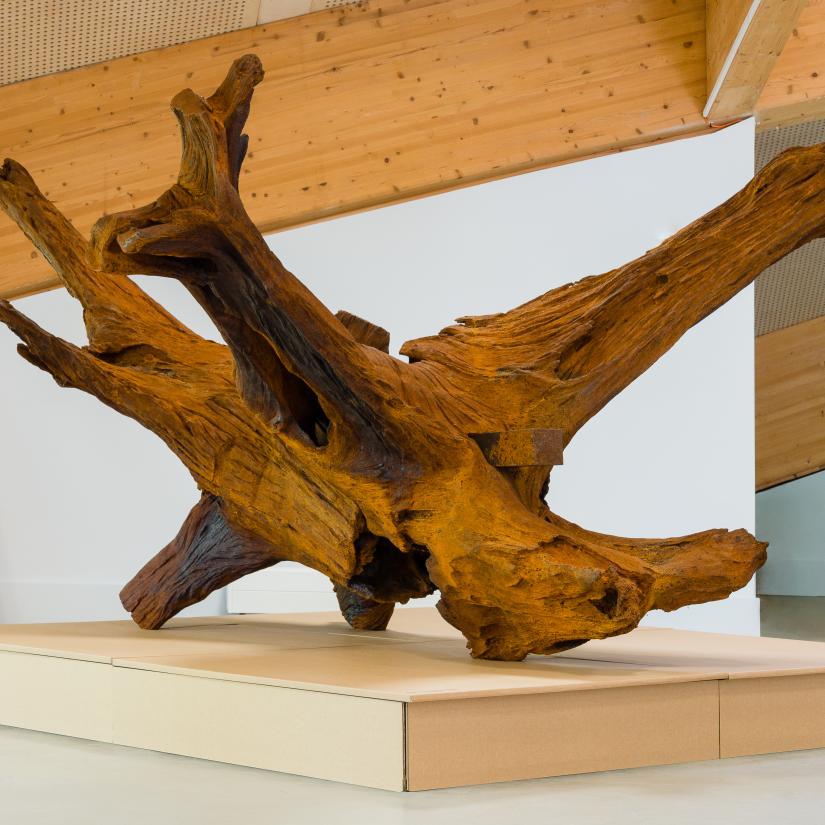 Ai Weiwei's Fly (2019)
Further reflection on the themes