Eden Geothermal Energy Project
Eden Project is a partner on a groundbreaking geothermal energy project right here on our site, to harness naturally occurring sustainable energy from the rock deep underground.
Why geothermal is so groundbreaking
How deep are we drilling?
What is geothermal energy?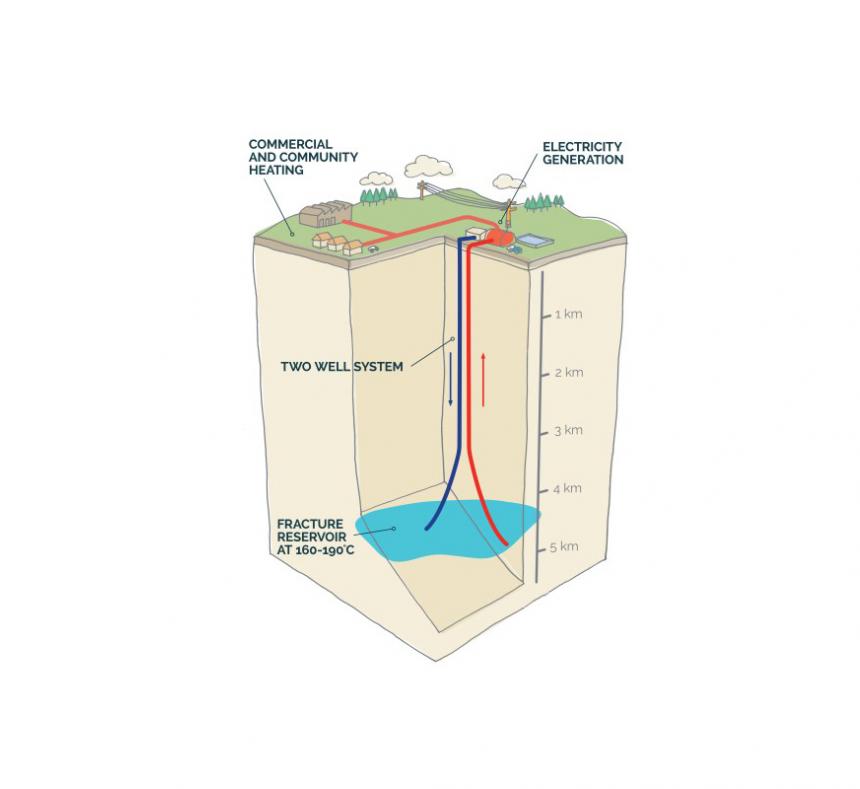 How geothermal works
In construction
Two boreholes, each around 25cm wide, are drilled into the rock to a depth of about 4.5km. Water is pumped down one borehole into the natural fractures in the rock to create an engineered heat exchanger between the two boreholes.
In operation
Cold water is injected down one borehole, picks up heat from the rock and is pumped back up to the surface at about 180°C.
This hot water runs through a binary cycle turbine to make electricity.
What's so good about geothermal?
hidden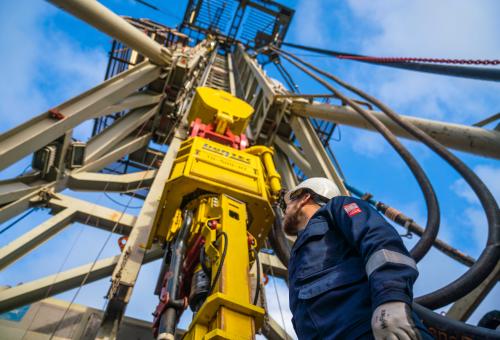 "If we can begin a [geothermal] industry here that learns how to drill cheaper and quicker, and bring costs down, the renewable problem is solved."
Dig deeper into Eden Geothermal
Funders and delivery partners