Spirits of the Rainforest
Explore our spiritual connection with plants via the Peruvian wall paintings on the top path of our Rainforest Biome. 
Don Francisco Montes Shuna and Yolanda Panduro Baneo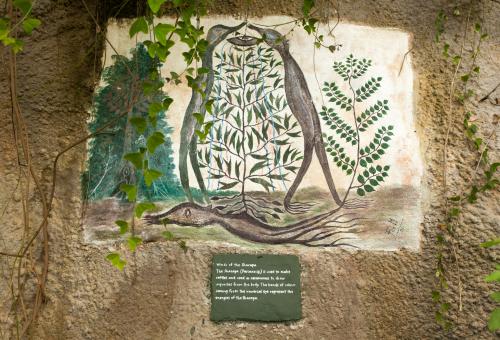 Winds of the Shacapa
The shacapa (Pariana sp.) is sacred. It is used to make rattles for ceremonies to draw impurities from the body. The bands of colour represent different energies of the shacapa. This energy comes from the eye of the universe.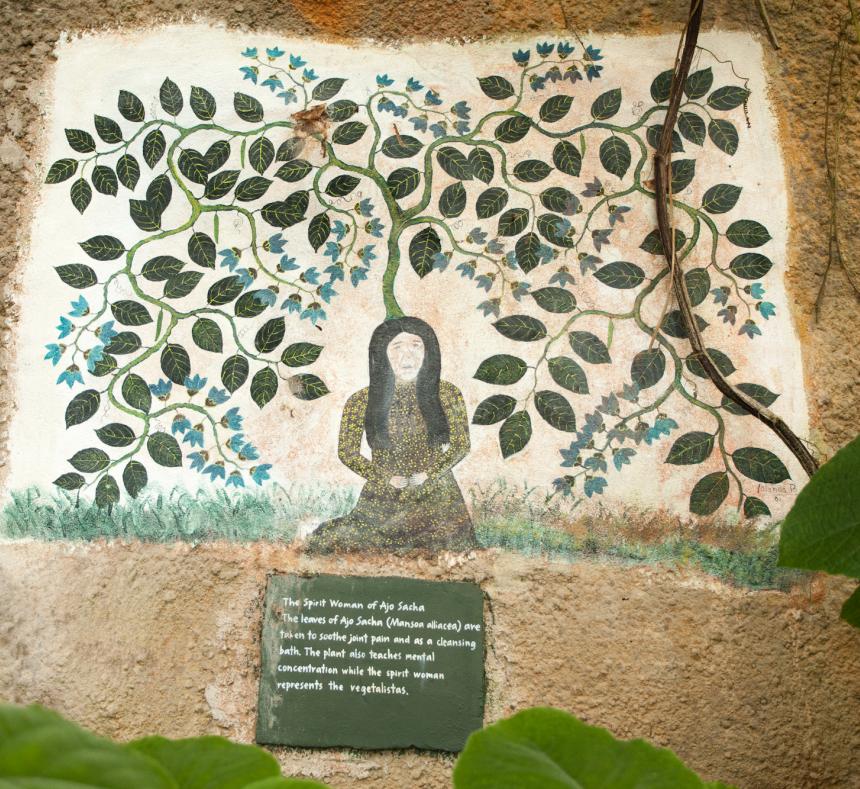 The Spirit Woman of Ajo Sacha
The leaves of ajo sacha (Mansoa alliacea) are used in a cleansing bath and are taken to soothe joint pain. The plant also teaches mental concentration. The spirit woman represents the vegetalistas.
Vegetalistas paintings continuation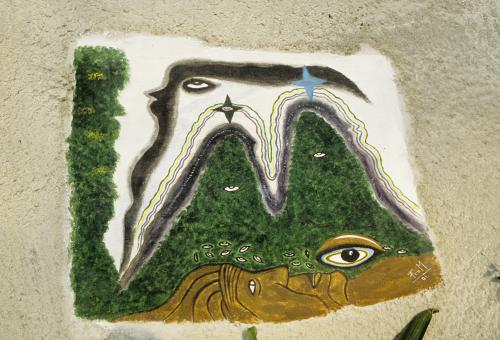 Paradise lost, paradise found
The artist Francisco had this vision of Eden before it was a china clay pit. Two mountains guarded a secret beneath the earth. A green star connects to the earth, a blue star to the sky, giving this place powerful energy. Above, the wind, and below, the sea, protect us. The eyes of the world are here to see us go forward. Below is a great man representing the tribes of the world, his head connected to Eden, his body to the sea.
More about the Vegetalistas paintings
Find out more about art at the Eden Project